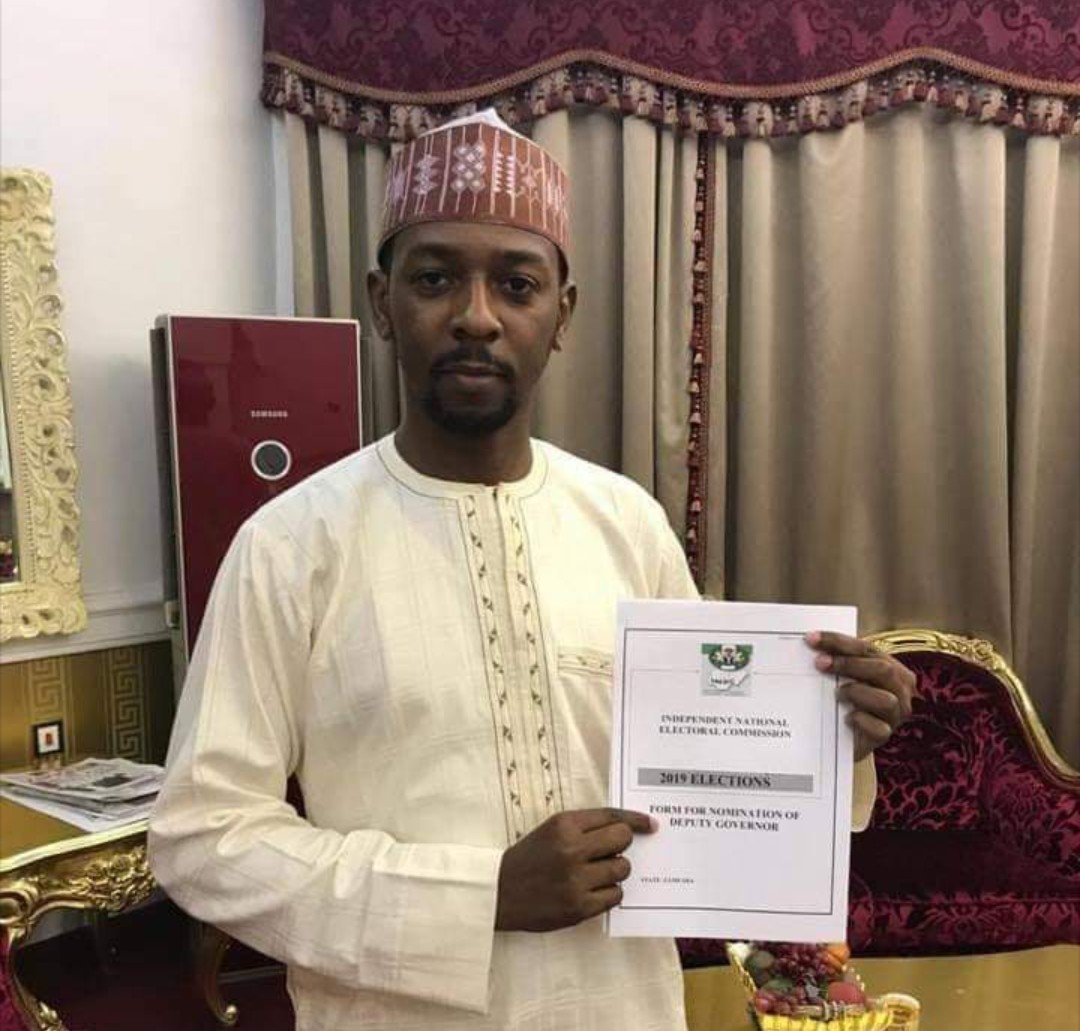 From Ibrahim Sidi Muh'd, Gusau
The Deputy Governor, Barrister Mahdi Aliyu Gusau of Zamfara State has assured most needed support for services rendered by the Kaduna Electric Distribution Company (KAEDCO)  with a view to improved economy of the state.
Mahdi, who stated this while receiving the management team of the Gusau Area Office of the KAEDCO led by the Area Manager, Engineer Sabo Abdul informed that, the state government is ready to forward any demand by the company for prompt action.
The deputy governor further said, there would be no meaningful development without energy therefore, the state government has it in blueprint, doing anything possible in support of efforts to making the supply of power stable in the state.
"It is in the plans of our administration under the leadership of Governor Bello Muhammad Matawalle, to secure and improve economic sector in it's bid to fight abject poverty among the teeming populace across the 14 local government areas of the state.
"We are committed to the total revival of manufacturing companies and industries that were long forced closed partly due to inadequate supply of power which was relied upon for the operations of machineries there installed for production purposes, our government want to see an industrial area become very busy", the deputy governor has stated.
In his response, the Area Manager, Engineer Sabo Abdul, has congratulated the deputy governor over his party's victory that came into power following lost of ground by the APC at supreme court recently, soliciting for his support on ways to tackle issues hindering the performance of the Electricity Distribution Company in the state.
"We are soliciting the cooperation of the state government and all related stakeholders in the state, if we are given necessary cooperation, we promise adequate supply of power, thereby boosting economic activities which will provide opportunities for employment,"Engineer Abdul has stressed.