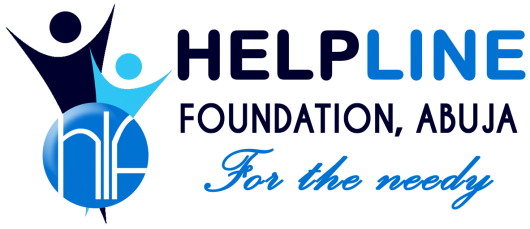 By Stanley Onyekwere
Ahead of the Christmas celebration, an Abuja based Non Governmental Organization, Helpline Foundation for the Needy, has carried out skill acquisition training programme for no fewer than 400 widows and vulnerable in the society.
The foundation also distributed assorted food items to the vulnerable in the 18th edition of its reach-out programme to the needy in the society.
Speaking during the occasion, the President and Founder of Helpline Foundation for the Needy, Dr. Jumai Ahmad, revealed that the foundation has redesigned its programmes to focus more on skill acquisition training and empowerment rather than arms giving.
She therefore tasked government at all levels and relevant organisations to go beyond funfairs that characterized every festivities and used such occasions to empower the vulnerable in the society.
According to her, "It has been our philosophy and our slogan that "nobody is too poor to give and nothing is too small to give.
"However, we at Helpline Foundation have decided to focus more on skill acquisition programmes and empowerment of the vulnerable.
"We should teach them how to catch fish rather than giving them fish. In other words, we should move beyond funfair to empowerment of the vulnerable in the society. And I think it is the right way to go.
"It has been our tradition for over 18 years to seize every opportunity and occasion to put smiles on the faces of the less privileged especially women.
"Today, we are training women on the art of making hats in different forms in view of the season and the beneficiaries of today's training are happy."
In her remarks, the guest of honour and wife of FCT Permanent Secretary, Mrs. Pamela Ohaa, commended the president of the foundation for her poverty reduction initiatives, stressing that more of such kind spirited non governmental organisations are needed in the country in the fight against poverty.
She tasked the beneficiaries to utilize the training for the benefit of not only their immediate family members but for the larger society.
One of the beneficiaries who spoke to our correspondent, Mrs. Monica Bulus, expressed gratitude for the gesture, assuring that she will put her training to effective use.
Our correspondent report that some of the food items distributed include yams, noodles, rice, maize, vegetable oil among others.