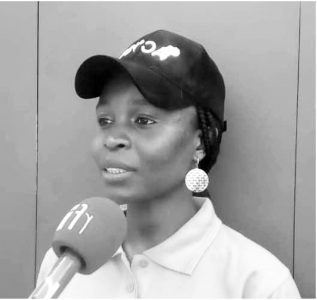 By Albert Akota
The Nigeria sporting scene is gearing up to wear a new look with the emergence of a private Organization named, Youth Sports Movement, (YSM) with initiative to organize secondary school Games in Abuja as the guide project.
The one-week sporting events slated for 3rd of August to 19th of August 2019 inside Moshood National Stadium Abuja will also raise a new breed of young, purposeful, who will make the country proud.
At the official media launch of YSM Abuja school games which promises to be the biggest inter-schools sports festival in Nigeria, executive director of the YSM Olayinka Sulieman said the objective of the initiatives was to connect with the youths at their level via sports.
"Our mission is to make youth sports the foundation for the development of Nigeria through sports. We want to use this event to raise the value of youth sports.
"We are looking at the future where there will be more participation of youth in sports government, parent, and international organization.
"YSM is ready to ensure everyone participated in sports, this game should not be for a particular group of people. It's something that everyone should be proud of."
Speaking further, she said that the organization have put in place different strategies to ensure youth in the country succeed.
While highlighting some of the programmes Mrs Sulieman said: "we have a different programme for the young ones such as school games, power all girl campaigns initiative where the girl will have equal right in participating in sports as well as advocacy for abuse of children in sports.
"We are starting with 20 schools who had registered to participate in different sports track and field Athletic, Volleyball, Tennis, 5aside, Football Badminton among others and not all schools will do all the sports some will participate in rubout programme during the one-week event."
Speaking also was the President of International Engr. Promise Nwadigos vowed to give the needed support to the initiative to ensure the programme achieve the aim and objectives.
In his remarks, the President of Sports Writer Association of Nigeria SWAN Honour Sirawo commended the organizer and urged them to not abandon the project halfway while he promised that the Sports Journalist will do everything possible to ensure the event enjoy better coverage.