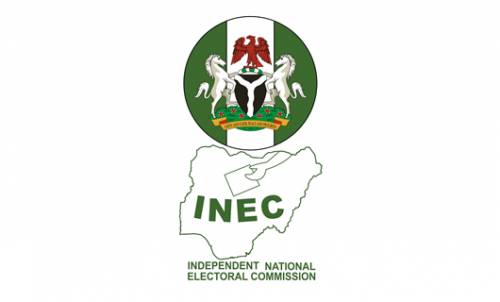 From Umar Dankano, Yola.
The two former Adamawa senators representing Northern and Southern Senatorial Districts, Senator Abubakar Mo-Allahyidi and Senator Binta Garba Masi have vow to appeal the judgement of National and state Assemblies Election Tribunal sitting in Yola that dismissed their cases.
Peoples Daily Recalls that, the duo approached the tribunal challenging the victory of their opponents of the People's Democratic Party,PDP,Senator Binos Dauda Yaroe and Senator Cliff Elisha Abbo,who were declared Winners of the 2019 Elections by the Independent National Electoral Commission, INEC.
In a separate verdicts,Justice Suleiman Akambi ruled that the applicants in the suit couldn't prove their claims of election irregularities and over voting and thereafter dismissed the cases for lack of sufficient evidences to convince the court .
Akambi read in his judgements that the applicants failure to provide concrete evidences to back their allegations and claims that the elections were marred by rigging,irregularities,over voting and corrupt tendencies made the court to affirmed victory to the declared winners at the polls in The last general election.
Counsels to the Applicants,Barrister Bello Bashir and Barristar Chris Okougha in an interview with journalists at the court premises Thursday expressed reservations with the judgements explaining that they will look in to it and appeal against it.
In his response on the Verdict,Legal adviser to the Adamawa State chapter of the All Progressives Congress,APC,Barrister Shagna Pwamaaddi commended the maturity exhibited by all parties in the tribunal saying that they will study the judgement critically and appeal it.
Pwamaaddi pointed out that the judgement elaborates the general elections in 2015 instead of the 2019 .
Similarly, the tribunal upheld that, Honourable Abdulrazak Namdas of All Progressives Congress,APC representing Mayobelwa,Ganye,Jada and Toungo federal constituency,Honourable Mustapha Saidu of Peoples Democratic Party,PDP representing Song/Fufore Federal constituency and Honourable Kwamoti La'ori of People's Democratic Party,PDP representing Numan,Lamurde and Demsa federal constituency were duly elected in the 2019 polls.
The Tribunal dismissed the cases filed by Mr.Mukhtar Kabiru of PDP,Honourable Sadiq Ibrahim Dasin of APC and mrs Bema Zakari of APC challenging the three mentioned elected members of the House of Representatives for lack of merit and failure to prove their claims of election irregularities and over voting at the polls in 2019.
Reacting to the ruling,Senator Elisha Abbo told journalists that it was not a mistake rather confirmation of the voices of his constituents who voted for him as their representative .
Abbo pledged to do all within his powers not to disappoint his constituents in ares of making good legislations that have direct bearing on the electorate .