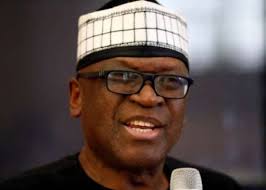 Monday Column By Emmanuel Yawe
royawe@yahoo.com | 08024565402
I thought I knew all about Yima Sen. It took his death on the 6th of Oct to show me how very little I knew. Even the process of his death suggested that I lost track of him. I never knew he was sick. Suddenly, without warning, I just heard the news of his death.
We shared a common background which was shaped by the intervention of the Dutch Reformed Church Mission, DRCM, a South African based church in the affairs of the Tiv people of Nigeria. In 1911, the missionary group started the arduous task of spreading Christianity among the Tiv people. Beginning from my ancestral village of Sai, they committed themselves to this task which has turned the Tiv into a predominantly Christian ethnic group in a northern region dominated by Islam. Needless to say, my grand-parents and parents were early converts.
The family of Yima Sen was also caught by the bug in the early days. His father Ahura Sen was not only converted into Christianity, he was trained by the missionaries to become a teacher. But the missionary journey of the Dutch Reformed Church itself in Nigeria was soon cut short by the racial policies of their home government in South Africa. The incoming government of an independent Nigeria had made it clear that it would not allow a church which came from a country that operated such racial policies like Apartheid to operate in Nigeria.
The DRCM packed out of Tivland and out of Nigeria in the 50's. Before they left, they handed over the work they were doing to the Reformed Church of North America. This group was already operating among the Kuteb people of Wukari Federation around Takum which was then in Benue Province but now in Taraba state. They started a secondary school at Lupwe, near Takum and named it after William Muckle Bristow, a British educationist who anchored the spread of western education in Northern Nigeria. It was a befitting honor.
W. M. Bristow Secondary School as it became popularly called offered secondary education to the children of the new converts and others in Benue Province. Mr Ahura Sen who was trained as a teacher at the Teachers college in Gindiri was recruited early to teach at this secondary school in Lupwe. Later when the school was moved to Gboko the headquarters of Tiv Division, still in Benue Province, Ahura Sen moved with it. It was in Gboko that Yima had the opportunity to join Bristow secondary school as a student in 1964. It was a unique privilege in those days. It was a privilege which I also enjoyed some years after Yima Sen had passed out.
Bristow was a good secondary in those days, one the best in Northern Nigeria. It still is. It was at Bristow that the foundation of his brilliant academic career which later became latent at the University of Lagos where he enrolled to study Mass Communication for a first degree; as a graduate student at University of Southern California in Los Angeles where he obtained a Master degree in Public Relations and the University of Amsterdam where he completed his doctoral thesis in communication on mass media and hegemony. He rounded up his academic career as a member of Faculty at Baze University Abuja where he taught, Mass Communication, Political Science and International Relations.
Yima Sen was a role model for those of us who studied at Bristow and wanted to make a career in the mass media. We looked on in awe as his working career rose rapidly after graduation at University of Lagos; at the Federal Radio Corporation of Nigeria, FRCN, at NTA, his studies abroad, his emergence in President Shehu Shagari's government, all within a very short period. Yima's brilliance made him restless and fast footed. At a point we could not say whether he was in Lagos working for Shehu Shagar's government or in Makurdi working for Aper Aku's government. With the benefit of hindsight, it looks as if he was doing both.
The Second Republic soon collapsed. The prolonged spell of military rule made Yima very uncomfortable. He soon teamed up with the likes of Beko Kuti, Gani Fawenhimi, Olisa Agbakoba and others to network and challenge the military monopoly of power. He was an active member of Alliance for Democracy, AD and one of the founders of Democratic Alternative, AD. In order to give women a voice in a democratic Nigeria, he joined Women In Nigeria, WIN, a feminine movement. Caught in between a very repressive military government, Yima's energy, adventure and boundless intelligence exploded out of Nigeria finding itself on the international scene. At the United Nations, he worked at the United Nations Development Program as the Information and Public Affairs Adviser. In 1999, he relocated to Nairobi Kenya where he worked as a Public Awareness and Information Specialist with UN-Habitat.
But Yima's heart was at home in Nigeria. With the return of democracy in Nigeria, he was soon lured back by Vice President Atiku Abubakar as a Special Assistant. Soon, there was commotion in the presidency and Yima could hardly function there as Atiku Abubakar and his principal Olusegun Obasanjo engaged themselves in a deadly fight. At the end of it, Nigeria and her troubled presidency moved on without Obasanjo , without Atiku and without Yima. Outside the presidency, Yima devoted his time, energy and intelligence to worthy local regional and national causes. He had always done this.
I remember in the military days of the 80's, while I was working for the Gongola State government, he often came to Yola. One of his wives was Bachama from Numan in Gongola State. But he wasn't coming for his wife. Gongola was then engulfed in ethnic feuds, pitching his ethnic group, the Tiv against the Jukun. Yima did a lot of investigative work, trying to find the root causes of the crises. He was close to some politicians in the Social Democratic Party SDP and was hoping that if the party won the presidential election, his research work would help find a solution. Sadly the elections ended with a June 12 still birth.
Even with such disappointments, Yima at the time of his death was still contributing positively to resolving local and regional problems. This is what he was doing at the Northern Elders Forum as the Director General by the time of his death.
Sadly, it took death to awaken me to put some things about Yima Sen in proper focus for a better understanding of the man.