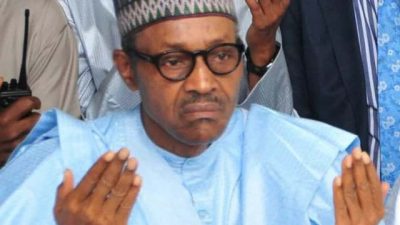 Nigeria marked its 58th independence anniversary, also known as the National Day, on Monday Oct. 1. Incurable cynics would say there is nothing to celebrate but true optimists and patriots would say there are many things to celebrate, even if only for the fact that we are still one nation In spite of our many fault lines. A senseless 30-months civil war in 1967-70 nearly obliterated Nigeria on the world map, but it survived and will always do despite what doomsday prophets predict.
We, at Peoples Daily, count ourselves among those who have not given up on Nigeria and its government today, led by President Muhammadu Buhari. We do so for very good reasons. Politically, our democracy, warts and all, has matured. We have had uninterrupted democratic governance since 1999. For the first time in our history, we had a successful transition of power from a ruling party to the opposition in 2015. Under this present dispensation, the electoral system is more transparent, and political contest much more competitve but less acrimonious. We look forward to the 2019 national elections with confidence to build on the gains made since 2015.
On the economic front, progress has been slower but nonethelss encouraging. Growing at just slightly over one percent, it is still Africa's largest economy, dwarfing Egypt and South Africa. Diversification of our monocultural economy, dependent solely on oil revenues, is well underway. The contribution of non-oil revenues to GDP has grown significantly in the 3 years of this administration, accounting for more than 3%. The inflationary trend has been reversed downward from a high of 18% in March 2015 to just 12% as of last month, according to the National Bureau of Statistics (NBS). NBS says rice imports which before 2015 rose to over one billion dollars annually have been stopped because of increased local production.
It is true that these have not translated to real improvements in the welfare of ordinary Nigerians in terms of lower costs of living and new jobs. However, let us not forget that economic transformation takes time to deliver the fruits that people expect. If we do, we shall do well to ignore the opposition's cynicism in the name of politicking because elections are near. Also, as we expect so much from the government based on the change platform that brought Buhari to power, we must not forget that the dark years of the PDP government preceded his. Yes, he promised to reverse the lean years of the PDP famine and he started well. Let Nigerians give him the benefit of the doubt in the coming polls.
Looking ahead, Nigeria is not yet the Dickensian "Bleak House" of some persons' imagination. The Boko Haram insurgency in the northeast that pessimists had feared would make the nation to unravel has been all but quelled. And so have been the killings by herders across the country. For the first time in many years, this year's National Day celebration passed off without any disturbing major incidents. The credit does not go to just the government of the day but all patriots who chose to rise above partisanship to support the anti insurgency campaign. Let us all make Nigeria's future our number one priority and political contest a distant second. After all, if Nigeria today dissolves in chaos, what purpose will gaining power serve. Will you lead where there are no people, no nation? Certainly, not! That the contest for power is very keen is a strong indication that the citizens still believe in their country; and if we do, let us team up to rebuild it. And yes, we can.