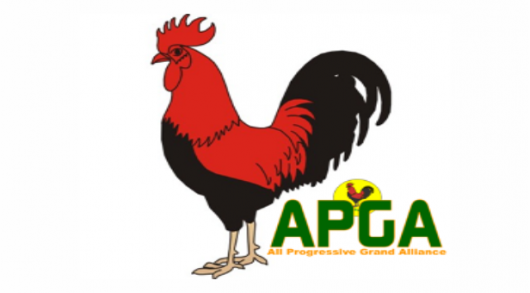 By Ikechukwu Okaforadi
The All Progressives Grand Alliance (APGA) has advised the federal government to impose fiscal measures that will impact negatively on the South African business interests in Nigeria a way to send strong signal to the country against the xenophobic attacks on Nigerians, which the party lamented has become recurrent.
Speaking to Peoples Daily, the National Director of Publicity for the party, Ifanacho Oguejiofor, said the diplomatic steps taken so far by the federal government is commendable, but noted that there is need to go further to force the country to feel that there is a retaliation.
APGA while describing the attacks as a sad development considering that Nigeria assisted South Africa in fighting apartheid regime by the white minority in the country, said this will make the South African government sit up and protect Nigerians resident in the country.
According to Oguejiofor, APGA condemns the attack as very reprehensible as it does not reflect the brotherhood of Africans, which he said share common culture and interest. He advocated that the federal government should deviate from African diplomacy to citizen diplomacy, by putting the citizens ahead of Africa's interests.
Speaking further, the APGA publicists said the Nigerian government should fight xenophobia by first creating jobs for the citizens to discourage them from traveling abroad to seek greener pastures, just as he lamented the high level of insecurity in the country, resulting in kidnapping and banditry, all these he said scare people away from the country.
At this juncture, he called on Nigerians who have genuine businesses in the country and those who are legal residents in South Africa to remain calm and go about their lawful business by avoiding criminal ventures, but called on those who are illegal migrants to return home.
According to him, the world is a global village where people are free to legally reside anywhere, wondering how those doing legitimate businesses should abandon their businesses for the South Africans and return home. He further urged the government of South Africa to put policies on ground to bridge the gap between the poor and the rich in their country.