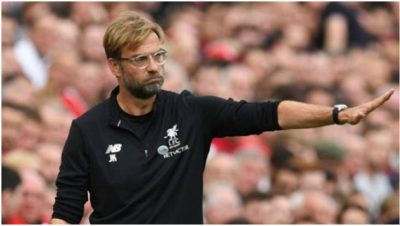 Liverpool FC coach Jurgen Klopp says Nigeria's rivals; Iceland can win the 2018 FIFA World Cup which will be hosted by Russia.
Iceland is in Group D alongside African giants Nigeria, South America's Argentina and European side, Croatia.
''Iceland has done amazing things in football. Not only in football but also in handball and other sports,'' Klopp said a press conference.
"It could be thought that the country was full of athletes, but there are also doctors, teachers and everything else.
The former Borussia Dortmund manager stated that if Germany and England fail to win the World Cup, then Iceland can surprise many by winning the global tournament.
''I do not understand how there are only 330-340 thousand residents there. They must be physicians, teachers and professional footballers at the same time," the German said.
"If Germany cannot win World Cup and England cannot win then I hope Iceland will win. It would be the greatest achievement of sports history.
''I feel comfortable with all the people in your wonderful country. Congratulations on being an Icelandic.''
Nigeria will take on Iceland at the Volgograd Arena in their first Group D match on the 16th of June 2018.