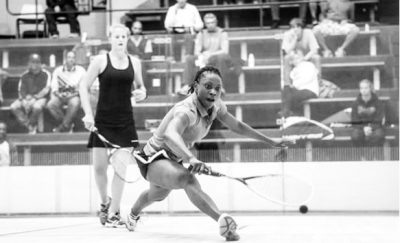 By Albert Akota
The semi-finals of the Zenith Bank Women's Basketball League National Final started yesterday at the Indoor Sports Hall of the National Stadium, Lagos.
Mountain of Fire and Miracles Ministry Basketball club will take on Dolphins in what promises to be a very interesting matchup.
Newly formed MFM WBC who became the first club to qualify for the semifinals with a 56-49 points win over a more experienced Nigeria Customs will face 2015 league champions in a grudge game in the second semi-final to be played by 6pm.
It will be a battle for supremacy between the two Lagos based teams as MFM will hope to avenge their semi-final defeat against Dolphins at the Conference phase in Enugu.
Despite losing to newly formed Mountain of Fire and Miracles Ministry, Customs will have a second shot at redemption.
Customs of Abuja qualified for the semi-finals as best loser and will face defending champions, First Bank who until now has remained unbeaten by 4pm.
First Bank Women's Basketball Club of Lagos once confirmed their superiority over Plateau Rocks with another 84 points to 47 points win at the ongoing Zenith Bank Women's Basketball League National Final 6 to progress to the next round.
D'Tigress player, Nkechi Akashili showed her mettle scoring 23points and 2 rebounds to give her side an easy passage to the semi-finals.
The classification game between Plateau Rocks and Kaduna Angels comes up at 2pm while final of the competition holds on Wednesday.
The 2 finalists will represent Nigeria at the 2018 FIBA Africa Women Club Championship.