Why we're prioritizing education -VP Osinbajo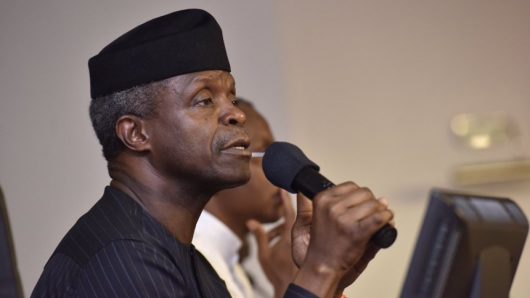 By Lawrence Olaoye
Vice President Yemi Osinbajo has said that the government is placing emphasis on education because it is critical for development.
Osinbajo said this yesterday at the opening of two-day workshop on sustainable funding of Nigeria's education sector.
The Vice President, who was represented on the occasion by Minister of Budget and National Planning, Udoma Udo Udoma, said, "Education is very important. It is critical to the development of any nation. Therefore, all governments must give priority to how best to achieve quality education."
He stressed that adequate funding and strategic planning are knitted; and the two must be pursued together.
Osinbajo said the current administration led by President Muhammadu Buhari has perpetually increased funding for the education sector.
He said: "We have consistently supported the education sector by raising its budget every year, since we came on board. For instance, in the first budget that we did, we took up the capital allocation for education to N35.99 billion in 2016. Then in 2017 we took it up to N56.81 billion; and this year, 2018, the current capital budget for education is N102.9 billion."
The Vice President urged participants to come up with innovative ways by which increased funding of education can be achieved in the country.