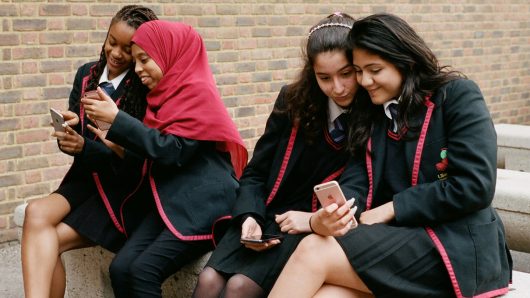 By Ahamefula Israel
Television, its accessories such as the DVD, Cable Satellite, and Internet, could be described as one of the technological wonders of the 20th century. Indeed, it is not difficult to be impressed by these media of art, culture, education and music. Its power and reach are so pervasive, penetrating and overwhelming, especially among the adolescents. It exerts enormous power and influence over its viewers and has dramatically altered the way they think, talk, walk and work. The television's alluring strength lies in its audio visual elements that captivates and glues the viewer(s) to the screen. Its kaleidoscopic nature could be accountable for its overpowering pull on viewers.
Other attractive aspects of television bother on the opportunity it affords viewers to watch in near graphic details events taking place thousands of kilometers away, in the confines and comfort of their homes. The television has turned the world into a global village that, today, we could conveniently, talk about a globalized human family.
Today courtesy of the television, human kind could be said to now espouse one culture, one value, one habit. Unfortunately, most of what the television beams into our living rooms and bedrooms are often harmful to our cultural values.
Though it has changed the rhythm of global human existence, its unbridled influence on the pregnable minds of our youths and family can not be over stressed. Parents and care givers need not assume that, with the television, all that glitters is gold since its influence, cannot be touched, felt or easily grasped by the mind. Undoubtedly, the TV has helped to foster family unity by ensuring, that, at least, members are always, around, to watch favourite programmes.
During such period, everyone is seated and absolute silence elevated and communication that is meant to be a dialogue becomes a monologue. Indeed, the TV sedates and hypnotizes. It removes most traces of human affection and communal participation. Rather than being physically present, people prefer to watch on the television. Admittedly, the television has made many realize there's a whole vast world out there, beyond one's immediate environment. However, it has fostered negative images, dysfunctional feelings, behaviours, thus given rise to compromised values and ethics, which parents find strange and tough to explain, handle and curtail on their children/wards' upbringing. What this portends is that parents must always intervene and decisively too as there's irresistible pressure on children to conform and act out what they see on the screen. TV has become a still box that traps children, their emotions and feelings. In other climes, parents are concerned about the detrimental impact of TV addiction on their children.
They appreciate the crisis in childcare the mystery box has brought about. But, here, the reverse is the case. Rather than being bugged by their children's curiosity and inquisitiveness, parents prefer stationing their children right in front of the television, unmindful of the effect of such act on the child's sight, conversational skills, social relation and community participation.
Also, obsessive television viewing, report has it, dulls logical ability, shortens attention and creates incoherent thought patterns in children. According to psychologists, addiction to TV does effect the development of adolescents.
In this regard, what is paramount is for parents/guardians to engage in constant content audit of what programmes that suit the emotional and mental development of their children or wards. The programmes must, be fitting, proper and suitable to the child's person. So, parents must elect to spend quality time with their children, and not abdicate their responsibility. As the TV can never be a substitute for the parental live and attention children need. Consequently, parents need a great deal of watching, supervising, conciliating and correcting to do. Similarly since parents have the tool and resources to combat negative media influence, they must be vigilant by supervising what their children/wards watch.
Ahamefula Israel, a senior advocate of Nigerian students writes from Uturu. e-mail:anyameleisrael@gmail.com.