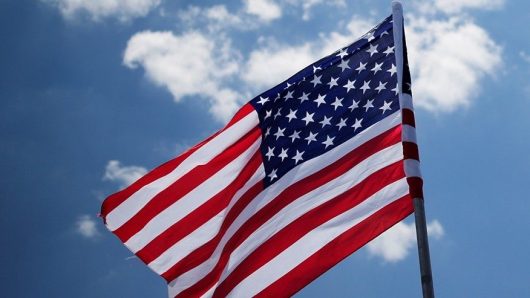 Monday Column by Emmanuel Yawe
royawe@yahoo.com | 08024565402
I was anxious about my expected trip to New York in the United States early in March this year. I was nominated to attend a conference at the United Nations Headquarters to discuss gender issues.
It is difficult in Nigeria to get an American Visa. But I went through the whole wrenching process and secured one. Just as I was getting ready to jump on a jet came news of the carnage going on in the US courtesy of Covid19. The Secretary General of the UN issued an advisory against holding the conference thus shattering my hopes of participation, shattering my hopes of making my first ever visit to the US, my hopes of meeting my auntie who lives there and whom I have not seen for the past four years since we buried my mother in 2016. It also shattered my hopes of meeting my old friend Tijani Bande, my old friend, the Professor who represents Nigeria at the UN. It was such a big let-down.
I grew up with a very high opinion of the US. I was educated by Christian missionaries from the North American Reformed Church who took over the Reformed Church established among the Tiv by the Reformed Church of South Africa. When my grandfather, the Rev JEI Saai, who brought me up visited the US in 1963 or thereabout, he got the first pair of shoes in his life there. The Rev gentleman was a giant and his legs were not only too big but had corners and bolts. His shoes had to be customs designed for him alone. All his life he had been used to only sandals and sleepers. On landing in the US, his hosts expressed surprise that he was not wearing shoe when it was not only extremely cold; it was snowing.
They proceeded to take the measurements of his shoes and within minutes, a new set of shoes was supplied which when he tried fitted him well. They did not stop at that but year in year out they supplied the old man new set of shoes until he died, 1987.
All over the world, the US went round helping people and creating goodwill. The American Peace Corps were everywhere in Africa, working in far flung villages as teachers and social workers, improving the quality of our lives. Even in places where the US was obviously on the wrong side of history like in southern Africa where it pitched its tent with doomed regimes led by racial bigots, they tried to rationalize their preferences to make their actions more palatable. The US positioned itself as the policeman of the world protecting democracy, justice and peace in troubled spots.
Then Donald Trump came. From the word go, he had a different approach. In the campaigns for 2016 Presidential elections, he said and did things that were strange to the American system. He vowed not to accept the results of the presidential elections if he did not win. This made him sound like a Nigerian politician. Knowing the type of politics we play here and the consequences, I was alarmed with that pronouncement.
He won nevertheless and his initial steps were just as frightening as his campaign rhetoric. Before his coming, America and its neighbor Cuba had been at each other's throat for decades. Their disagreements had led to a near nuclear holocaust between the two world powers – America and Russia in the 60s. His predecessor, President Obama in 2014 tried to ease diplomatic tension between the two cold war adversaries. Since coming to power, President Trump has been trying to reverse the gains in the relations between the two countries achieved under Obama.
In Iran, President Barack Obama, imposed a series of internationally enforced safeguards on Iran's nuclear activities — inspections, monitoring, dismantling of some facilities — meant to prevent Tehran from developing the world's most devastating weapons. In return, the United States, Britain, China, France, Germany and Russia eased economic sanctions that had been imposed on Iran over its alleged pursuit of nuclear arms. He unilaterally terminated the multilateral agreement.
Even with his closest buddy, Putin of Russia, he does not seem to be on the same page on issues in Syria and Cuba. In North Korea, the twitter happy President has met his equal in a leader who is happy launching rockets and hauling insults. On Africa because of his hatred for Obama and contempt for the black race, he advocated during his campaigns for presidency that African countries should be recolonised.
In the flurry of actions that followed immediately after his inauguration, Trump paid little or no interest to African issues. Perhaps the only action he took that bore some relevance to Africa was his signing of the executive order on January 27 entitled "Protecting the Nation from Terrorist Attacks by Foreign Nationals," which temporarily suspended the U.S Refugee Admissions Program (USRAP) for 120 days. This order also denied entry into the US citizens of Iraq, Libya, Somalia, Sudan, Syria and Yemen.
The act was of particular interest to Africans because of the six countries that were been banned temporary from entering the US, – Libya, Somalia and Sudan are from Africa. This new policy had adverse effect on Africa because 30 percent of refugees admitted into the U.S. in 2015 were African. Additionally, embarking on an immigration policy targeted against Muslims adversely affected relations with the continent where a population of 250 million Muslims resides in Sub Saharan Africa alone.
Today, as President of the USA for almost four years, he hardly ever mentions the continent of Africa which ranks lowest in his foreign policy calculations.
The most frightening reality we face today is that the US has a President who does not believe in science. It is dangerous to the country and to the world that President Trump holds contrary views on such scientifically certified issues like climate change and more recently the coronavirus pandemic. His beliefs are fueled by racial bigotry and ignorance which as testified by even his family member – Mary Trump- has become more evident.
In the wake of the protests that followed the murder of George Floyd, President Trump's pronouncements and body language have encouraged white militia extremists, such as members of the so-called boogaloo movement. This is an armed group of people who believe in the superiority of the white race, some of them still in active service of the US military and they go about with arms, threatening those who believe in "Black lives matter" and even the police.
"The facts are right now that right-wing extremism is the bigger problem. That's where the violence is coming from," said Heidi Beirich, the recent co-founder of the Global Project Against Hate and Extremism and former director of the Southern Poverty Law Center's Intelligence Project, where she spent the past two decades tracking and reporting on far-right extremist activity in the U.S.
Beirich was called to testify recently as part of a virtual hearing of the House Homeland Security Subcommittee on Intelligence & Counterterrorism.
The danger in Trump is that he courts the friendship of such dangerous elements for obvious political reasons and goes to every extent to defend them – even set them free when they are convicted of crimes. With such a President, the rest of the world is left wondering what has become of the American dream.