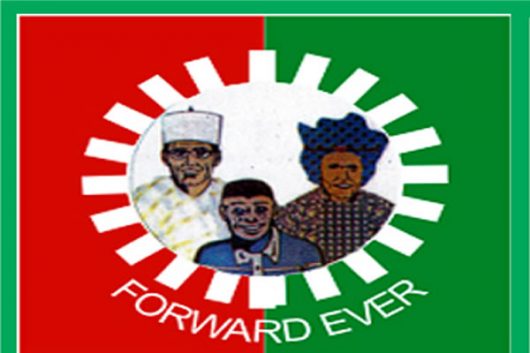 By Ikechukwu Okaforadi
Labour Party (LP) yesterday said the inability of some state governors to prioritize the projects they initiate and execute remains largely why many of them are not able to pay the salaries of their workforce in their respective states.
National chairman of the party, Abdulkadir Abdulsalam, stated this in Abuja while speaking on the journey since Nigeria's independence, especially at the hinge of ongoing industrial action by the Nigeria Labour Congress (NLC) over poor working condition and salaries of worker.
Abdulsalam, who regretted that most governors have unreserved penchant for white elephant projects, added that some governors are reckless in choice of projects to execute, hence they fail to prioritise policies and projects that will have direct bearing on the lives of their workers, which often result in salaries not being paid.
"It is those state governors that you see that owing their workers that mismanage the funds that come to them. They go along to initiate projects which they know that they cannot complete. And that is why they cannot pay salaries; white elephant projects that they cannot finish. They should have priority, but most of these states don't have priority, that is the problem.
"The salaries of workers have to go higher because what can eighteen thousand do for you. It is because they are mismanaging the economy.
They are not prioritizing according to what is required.
"Example, what does an average man in Akwa Ibom need airport for, or a stadium for. In Niger state, what does an average man there need airport or stadium for? Do things that will touch the lives of the ordinary people. Create situations that are manageable within the resources of the state", he charged the governors.
"We support the NLC and the TUC on the strike they have embarked on, it is long over due because the Nigerian workers deserve a wage that can take them home, not wage that when you collect it from office it ends there.
"Workers must get the appropriate pay, and not only minimum wage, workers who have suffered, they are not being paid their pension, be it in the military or the police, even in the civil service, pensioners are not being paid their pension.
"That is very fundamental, there should be special attention in the payment of pension across the country, it is very realistic", he said.
He however regretted that many years after independence, the country is yet to get it right in areas of security, healthcare, education and national industrial policy.
To this end, he charged the federal government to maintain some level of consistency in key national policies rather than the current policy summersault, even as he emphasized the need to mainstream the youths in policy making process to drive them away from drug abuse and cultism.