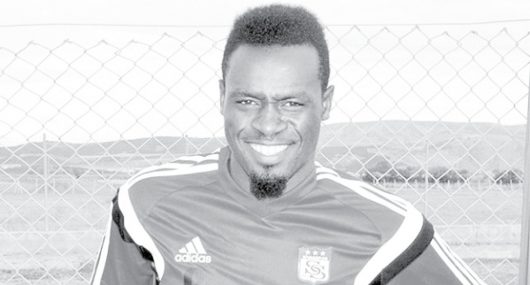 By Amaechi Agbo
Former agent of 2007 Nigeria Under 17 World Cup prodigy Macauley Chirsantus, Adams Mohammad, has provided insight on what led to the top scorer at the 2007 FIFA U-17 World Cup in Korea inability to actualise his potentials.
Adams who is the owner of Hearts of Abuja Football Club that discovered the then talented teenager, noted that while he made sure that all went well for Christantus, most times, the player personally decides how his career would go.
Speaking in an interview, Adams added that even though Chrisantus made history as the first Nigeria player to play in European club without playing in the national league, advised that players should always be careful the kind of people they surround themselves with.
"I cannot really say much about Chrisantus. He was in Finland with one of the top clubs there, with HJK Helsink, to be precise. I can't really say exactly where he is now because I am no longer an agent; for many years I have not been managing players. I have been an administrator.
"But he has been in Europe and moving from club to club. Development of a player is a personal thing. At the end of the day you take your personal decision. How you play, move and everything is personal. Nobody from the outside can come up to the pitch and play for you.
"So he is moving, though it might not have gone for him as expected but that is life. Sometimes success comes too early and it is too big but you really need a good team around you to keep you focused for you to actualise your potentials," he said.
Since collecting the highest goal scorer award in the FIFA U-17 World Cup 12 years ago, Chrisantus has not featured for any other national team including the Under 20 and the Dream Team. He has played for 10 clubs in 12 years of his career.