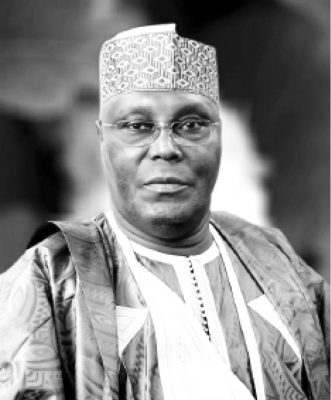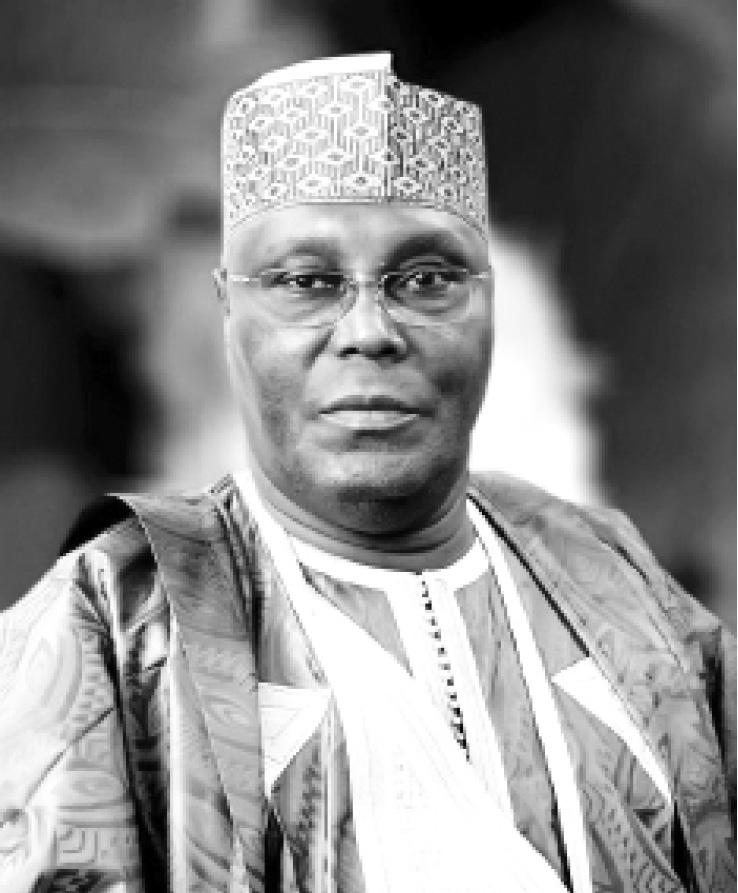 In about 72 hours from now, the best man among Peoples Democratic Party (PDP)'s presidential aspirants will be standing, elected as party's presidential candidate for 2019 general election. Already, all roads are leading to Port Harcourt the venue of the PDP convention on Saturday. In this interview with our Politics Editor, Ali Alkali, the Director, Media & Publicity and Spokesman of the Atiku Presidential Campaign Organization, Segun Showunmi, articulates reasons why former vice president Abubakar Atiku is more qualified to lead Nigeria than any other person. Segun Showunmi, popularly known as Sagua among his friends, was Special Assistant and Deputy Chief Press Secretary to former Governor of Ogun State, Otunba Gbenga Daniel. He had also served in various political capacities, including the Jonathan/Sambo Campaign in 2011. Except:
Now that PDP convention to elect the party's presidential candidate is at the corner, is it true what we read sometimes ago that former vice president Abubakar Atiku said that PDP would be making its greatest mistake if he does not get the ticket?
Atiku never said that. Atiku could never have said that. Atiku is a democrat. I was the one who made a statement which was misquoted. What I, the spokesman, said was 'Having look at all the indices, where Nigeria is today, it will be most unfortunate if this opportunity that Atiku represents is allowed to elude Nigeria – and the process, obviously, is through the PDP.'
That's what I said. I truly believe that all things considered, 2019 is not an election if we only know how to look; it is referendum. And there must be a distinguishing difference between the tendencies we are asking Nigerians to choose from. We must be able to present before Nigerians not just names but ideological differences, vision and style of doing things. And all of the people, including the President who is also going to present himself as a candidate, I cannot see anyone who comes to this contest with better quality and full energy that can befall Nigeria positively than Atiku. Why is that? Number one; we must know where we are now as a nation. We are at a point where only a hypocrite will not agree that this country has never been this divided. We are not blaming anybody for this division. It is just the reality on ground. For you to be able to unite the country, you need someone that every part of the country has trust in based on the relationship he has with them before becoming the president.
In that case, you know that Atiku has very strong relationship base in the South-West by family; very strong relationship with South-East; very strong relationship with South-South; very strong with Northern part of Nigeria. He is also very strong with business community; very strong with academia, because he established and built several schools, including a university. He is very strong with farming community, because he is a farmer himself; very strong with those in the civil service; very strong with traditional institutions; and very strong with politicians, because he is a politician. So, almost every strata of the society you look at, you will see that Atiku is very strong there. Everybody considers Atiku a moderate pan-Nigerian.
The other one aspect of this presidential race is that in the history of our country, dangerously so, we have never had to deal with this level of unemployment. The population is growing, the society is churning them out from schools and there are no jobs. So, we have a major need to fix and get people gainfully employed. To do that, we have to look for how has been able to create jobs in his private life – and that's Atiku. At last count, the jobs he had created, that are still presently running, are over 50,000 direct employments. For those 50,000 people who are getting one pay cheque or the other from his companies, with dependents ratio of 1-4, that will give you hundreds of thousands of people who are feeding under Atiku's companies. There are also about 250,000 indirect jobs for suppliers, artisans etc. If you put all these together, you will find at least one million people whose livelihood depends on him. That's the kind of man you need to come and figure out how to create jobs in this country. Nobody else has these credentials but Atiku. He will put job creation as central policy of his administration.
Of course, Atiku's credentials as politician and businessman are not in doubt. But what's the new thing he is bringing to the system apart from creating jobs? Many Nigerians see him now being so occupied with idea of restructuring the country. Which of these is going to be his cardinal policy?
The central policy of Atiku is to get Nigeria working again. And to get Nigeria working again, four critical elements is what Atiku knows that have become necessary, urgently necessary. These four elements are JOBS. 'J' for jobs; 'O' for opportunity; 'B' for bounding national unity and integration; and 'S' for security. So, the central theme in every policy that government under Atiku would be looking at is how to create JOBS opportunities for our people. Atiku believes that if we expand the economy and people are gainfully employed almost all the problems that are difficult to manage now will begin to slow down. Atiku believes that we have gotten to a point now where our ancient security architecture that we are using needs to be reviewed. We must do a security audit; we must do a review of the security architecture to meet our present and future challenges; and we must figure out how to make sure that at the base of the pyramid, where you have the local leaders, you can build an integrated security arrangements where they can begin to contribute information, build intelligence and have a central control room to process the intelligence gathered and be solving problems.
Atiku believes it time now for Nigeria to be covered by a low orbit earth satellite. What's low-orbit earth satellite? A Low Orbit Earth satellite is a satellite that allows you to be able to look at what's going on in every part of the country at a resolution of less than one meter; and you can do both video and pictures simultaneously. Do you know what that will give us? It means that if someone in Kauran Namoda goes and commits a crime, one he leaves you can go back to the central photo frames and see who did what, who moves etc. That's where Atiku is going. It is only a visionary leader can do that. Atiku understand that there is no way we can continue with this nonsense archaic security architecture that we have now.
Atiku believes it is time for us to move citizenship to be higher than indigenship. What that means is that we move to a point where being a citizen of Nigeria is the most important thing in Nigeria not where you come from, your religion, your ethnicity etc. Those are the kind of great ideas that men like Atiku bring to the table. Atiku believes that it time to give the states more power. He believes that we should take many things from the concurrent list and give it to the states and local governments and the federal government gives the money it used to hold on to these people. He believes this will expand the economy and develop the areas. The federal government can then focus on the big things like how does Nigeria get a better deal from World Trade Organization, how does Nigeria get a better deal with integration in West Africa, how does Nigeria properly harness the creation of modern rail to link every part of Nigeria together, how do we bring more private sector energy to fully utilize the potentials of our country. These are the great issues Atiku believes in. He is the kind of man we all need now.
2019 effort is no longer about Atiku. It is now about us. Atiku believes we have to quickly mentor young people and prepare them for leadership. That's why he said he is going to give 40 percent of positions in his government to young people so that they can be trained, supervised, monitored and mentored for the challenges of the future.