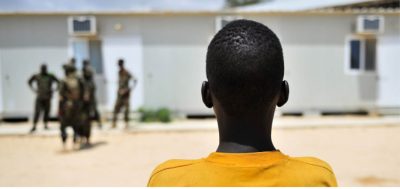 By Tobias Lengnan Dapam
Worried by the threat posed by rapists and peadophiles In the country, a non governmental organization, The Amazon Healing For Women and Children Empowerment Initiative (AHWOCEI), has called on stakeholders and well meaning Nigerians to work assiduously towards ensuring an end to such violence against women and children in the country.
"We ask starting now, that leaders be true leaders. And let any one who has authority command it. Those who can mobilize support should do, so as to defeat those who seek to destroy our women and children", said AHWOCEI Executive Director, Esther Gwamna during the flag off of the NGO in Keffi, Nasarawa state.
She continued; "As we sit here, and as each day passes by, army of rapist and pedophiles are on the march. A hot and hungry catastrophic march which leaves several abused women and children on the path they follow. Those who are lucky to survive are nicknamed victims by the society. While those who are not lucky will be six feet bellow – aside those forced in to the family way at the early stage.
"Distinguished guests, time is against us to safe many. It was against us yesterday. It is against us today. The moment compels us to unclench our fists and stretch a hand to lift those people who no longer trusts anyone or feel loved by the society which did not protect them.
"The horror they face which we see in the news might be oceans away from us. But tomorrow might be a sister, mother, relative and so on. The question begging for answer is; "will our silence continue if these vipers who rape women and children approach our door steps? To arrest this monstrous monster, let's join hands and ensure that this disease doesn't spread like Ebola, which has no respect for class, religion or ethnicity.
"It will interest you to know that all of us are sitting at the door step to the larger room where these dastardly acts have become common place, and even sometimes awarded medals, owing to the conspiracies of silence in high places. Cases of rape and child abuse in Keffi and environs need urgent action by well meaning Nigerians to address it".
She said the issue of rape and child abuse has been the most pervasive violation of human rights in the world and one of the least prosecuted crimes. "It is also one of the greatest threats to lasting peace and development as women and children are seen as builders of any great nation."
She said the NGO has started working in most communities in the state to create awareness about the abuse against women and children, and has carried out advocacies on the need to speak out against all forms of abuse, to provide counselling services as a therapy to trauma.
Also speaking, the Executive Director of Savannah Centre for Diplomacy Democracy and Development (SDDD), Ambassador Abdullahi Omaki, called on parents to discipline their children and teach them right values.
He said women and children need protection from all and should not be turn into objects of abuse.
Omari who was a former Ambassador of Nigeria to Chad, also expressed worry over the increase rate of child abuse in the continent.
He said the world has gone past that stage and that Nigerians should begin to emulate good societal values.
"This country need good people. We must team up with government and make it a better place. All of us have a role to play and we must start contributing now".
On her part, Helen Ibrahim expressed worry over unsafe abortion and teenage pregnancy in the country.
She said the trend is alarming the world over, adding that teenage Pregnancy also face several issues and challenges in the country.
"They suffer complications and we need to make them know some of these issues. Most of them have not finished growing and are growing another person. They want to take responsibilities even when they don't have what it takes. We need to educate our children properly so that they won't become problems for us later.
"The family has a major role to play in ensuring the safety of our women and children. Culture that encourages such has caused a lot of problems for the girl child."
She said children should be kept in schools to learn and not homes to make babies so as to create a responsible environment for all.
She cautioned against use of social media to encourage abused. "It should be used to ensure positive change in the society and not for destruction.
She added that young children should be counseled to safe them from unholy activities. We have centers in various schools to ensure that. Let's not abandon the children. We should instead, protect them. The family should also assume its responsibilities in bringing up responsible children.