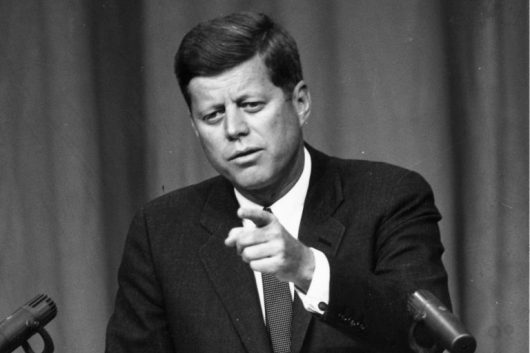 Tuesday Column By VICTORIA NGOZI IKEANO
vikeano@yahoo.co.uk 08033077519
Prior to the turn of the century, year 2020 seemed like a pipedream that would never be attained. But here it is, before our very eyes, like a jiffy and already about two months old. How time flies. Some believed that our world as we know it would disappear by year 2020. Indeed one female 'Psychic' in America who is said to have predicted the killing of President J.F. Kennedy is reported to have said that this earth would be no more by end of this year. However, it is also recorded that some other predictions of this 'respected' fortune teller did not materialise; proof that human beings are very fallible as we are not perfect. Human beings cannot be perfect for we are creatures, a fruit of creation. Even science which we all rely on is not perfect and so not wholly reliable. Improvements are always being made to scientific and technological inventions, year in, year out. Anything that admits of improvements, that is, anything that is subject to improvement cannot be classed as perfect. Thus we should pay little heed to psychics, pastors, imams and others of whatever name who claim to know/foresee tomorrow as there are no perfect clairvoyants here on earth as yet. We should not worry unnecessarily about their predictions but go about our daily businesses/chores with an alert spirit, open eyes and ears. Above all we should courageously face whatever crosses our path.
The earth on which we live is without end, so to speak; it regenerates itself. But at some point in its regeneration trajectory, a time is reached when sustainable life is difficult. Human beings are supposed to move away from this part to other parts as the regeneration process does not take place simultaneously in all parts. And then the earth will be born anew, refreshed…. However, this is centuries away, in a future, future date…
Anyway, majority of mankind had ignored the doomsday prediction and the world body, United Nations with its member-countries had continued to plan ahead. Thus, year 2020 was touted as a year of bliss for all. Remember that year 2000 had earlier been held up as precursor to this as the United Nations had declared health for all by year 2000, education for all by year 2000, etc., etc. This then became a sing song and the various countries mapped out long, medium and short term plans that keyed into the ultimate objective of virtually everything for all by year 2000. Extrapolating, it was thought that if year 2000 would be a year of 'everything for all', year 2020 would be utopia – 'utopia for all'.
As it is, all that promise literally evaporated with countless people being caught in the poverty net instead. The United Nations that feverishly pushed for these goals replaced them with another fantastic one dubbed millennium development goals (MDGs). And when this also proved to be unattainable it resigned itself to setting a broad agenda rather than definitive, time bound goals. It has now set out, social development goals (SDGs). This too may prove to be a mirage especially for developing countries like Nigeria. Not only are developing cum underdeveloped nations like ours recording more numbers of people living below the poverty line in this 2020 they are also increasingly being entrapped in debt, both domestic and external in 2020. Schisms in the social, political and economic spheres are set to continue in 2020, taking on new dimensions. You may ask how one is aware of these. They are projections from preceding events. There is no doubt that 2020 is going to be an unusual year packed with surprises. How? Why?
The morning shows the day, so goes a saying. Year 2020 started in a very unusual and surprising way that ripped apart what we were taught in geography lessons about times for the harmattan/cold season. This is the third week of February and many parts of Nigeria are still experiencing the harmattan weather. Uncharacteristically. In Lafia for example, the hot season during which people experience heat rashes, etc., normally peaks in March. By this time the people would have started sleeping outdoors with mosquito nets spread out. Surprisingly, we are still experiencing cold weather in this third week of February, particularly in the mornings; people are still wearing socks to mitigate the cold; nobody is sleeping outside yet while they are getting out of their beds a little bit late in the mornings. This is really unusual at this time of the year. In the east where I was prior to now, the January harmattan was unpredictable. It goes and comes. That is to say, it is experienced like for two days, fades away for the next few days, only to appear subsequently, routinely. It continues with that pattern even in February when it should have petered out altogether. Thus one could not predict whether the harmattan was subsidising or not.
Another unusual thing about this year's harmattan is that it is more intense this time around. Is it an indication that 2020 hot season would be intense too? Already the meteorological department has hinted that this year's rainy season would span a longer period. Yet another unusual happening was the 'mysterious' burning of hectares of farmlands in an Anambra state village. The villagers said that the fire just started on its own as they did not see anybody set fire to it and that they do not suspect any foul play. Given the reports of bushfires in Australlia, Canada and elsewhere, perhaps the country should begin to consider remedial measures against such happenings.
And then there are some earth-shaking verdicts from the Supreme Court in just the first two months of this year 2020. Overall one can aver that the country should brace itself for more shocking news this year. Finally, technological innovations would grow in leaps and bounds in this year of our Lord, 2020.