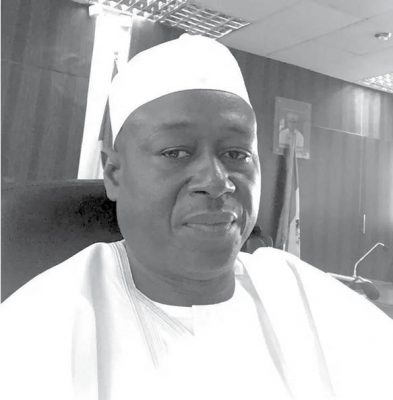 A chieftain of All Progressives Congress (APC) in Adamawa State, Umar Duhu, in this interview with Peoples Daily, cautions the ruling party on what must be done if the party should survive beyond 2023, even as he says corruption allegations against Buhari's Ministers are mere speculations. Except:
Nigerians have accused President Buhari of assembling some corrupt and nonperforming politicians in his team of cabinet despite championing corruption, what do you think made him to do so?
These are insinuation by people, before you allege, you must have evidence to prove the allegations you have made. Nigerians are fond of saying that government officials are corrupt without a cogent reason to justify such claims. With regards to these ministers appointment by the President, people have been talking of corruption, but nobody has come forth with evidence before any particular agency to proof that any of them is corrupt and the President refuse to take action. So, I consider it mere speculation to conclude that one minister or the other is corrupt and does not deserve to be returned as a minister. The President receives briefs from all the security agencies on all aspects of governance as the chief administrative officer of the country and to the best of his knowledge and ability, those nominees he sent to the security agencies for clearance as ministers are adjudged to be incorruptible. Therefore, anyone who has any evidence against anybody to suggest that such a minister is corrupt; I personally challenge the person to a public debate or bring up documents that will establish these claims. These ministers that the president presented to Nigerians have been cleared and sworn in, and they have taken responsibilities of their offices, they are people of integrity, people that are tested and trusted, they have projects to deliver. Government is a continuum and since government is a continuum, then we need people that have started the developmental strides to build on what they left behind. You talk about such ministers like Transport; you know transportation today is tilting towards rail, so as to ease the burden on the road by taking the loads off the roads. You talk about the minister of Water Resources, Nigeria is moving from oil economy towards agric economy, and we need so much water for irrigations and he has started something which we need them to come and build on what they have started. It has been a policy that when new ministers come to office, they put aside what their predecessors have done and then pick up a new project, but I believe that as they have come onboard, they will hit the ground running.
To be specific, the Minister of Federal Capital Territory (FCT), Muhammed Bello, has been singled out by critics as one who did not achieve anything substantial, yet he was retuned?
Of all the ministers of the Federal Capital Territory (FCT) that predates him, none of them ever returned the quantum of money that he returned back to the national treasury as unspent funds. Previous regimes in the FCT usually share this unspent funds at the end of a financial year and retire receipts to the government, but this minister said it is not possible, and ordered that it should be retired back to the treasury. This is how you can judge an honest leader. Another important point is that he has reduced the rate of crimes in the city. This he did by repairing the streetlights which these miscreants broke down so that they can carry out their criminal activities. He also completed the light rail projects from the Nnamdi Azikiwe International Airport to the city center. He also completed the Goodluck Jonathan expressway which crosses the city of Abuja. You can also see that the Apo Mechanic Village road is being expanded into multiple lanes, likewise the Area 1 roundabout expressway to Galadimawa roundabout. The minister is a man that anybody can vouch for. If you go to Abuja Geographical Information Service (AGIS), they will tell you that there has never been a time that they had it so nice than in this administration, once your land papers are given to you, you can go home and sleep without thinking if it is genuine. Collecting the Certificate of Occupancy has become so simplified under Muhammed Musa Bello. He even took steps to ensure that peasant traders were given allocation without any religious or ethnic considerations. This is a way to tell them that he knows that they deserve to own a piece of the Abuja city, and not just the super rich in the country. He is one minister that has spread land allocation in the FCT to accommodate all the states and regions. So why will somebody say that he is inactive as the minister of the FCT, except for blackmail.
Your party in Adamawa state was defeated by the opposition Peoples Democratic Party (PDP), how did this happen and what does it say about the strength of APC in the state?
You see, in Adamawa state, the majority is body and mind APC, the leaders of the party in the state worked very hard to secure more votes for the APC presidential candidate, not minding that the Presidential candidate of the PDP is from the state. Imagine, the gap between APC and PDP in the presidential election is just less than twenty thousand votes. But go to place like Katsina where the APC presidential candidate is from, you will see that the gap is over one million votes. This shows you that Adamawa is sixty percent APC and fifty per cent PDP. But when you come to the governorship election, we won that election, but for our internal wrangling, people that don't want people to return worked against the party. These are people that were not with us in the APC originally but they vehemently worked against the party. Despite that, Governor Bindow still won that election but for the fact that INEC and security agencies were seized from the reach of the governor, the results were manipulated. From the findings of the party, APC won the elections with very large quantum of votes, that is why we went to court to challenge the victory of Governor Fintiri, and from our findings from INEC, vis a vis the card readers and the total number of votes declared in Adamawa governorship election, APC is far ahead of the PDP, so we are waiting to recover our mandate through the court; PDP is just holding forth for us because very soon we will recover our mandate.
Political analysts have predicted doom for the ruling party after the tenure of President Buhari, especially given that the party appears centered on him, is Buhari life and blood of APC?
Can anyone separate President Buhari from APC, as the Presidential candidate of APC and President of Nigeria, Buhari has assumed the leadership of the party. So it does not mean that when Buhari leaves office, APC will leave him. But what I believe is that as leaders of the party, we should sit down and focus our minds on what happens if Buhari leaves office. I think we are going to look elsewhere for a presidential candidate that will maintain the ideal of the President. Most Nigerians voted for Buhari because of his integrity and credibility, which has added credence to APC. So he will still be leading APC as our leader and as an elder statesman, so I do not see the party losing focus if Buhari leaves office, but what most of us have in mind is that the party has to be reorganized in such a way to reflect yearnings of the people, and the observations made by members of the party, because some of the members of the party made some observations against some leaders of the party, which the party needs to look inwards with a view to correcting these accusations centered at the party. It is not going to be a difficult tax, soon there will be midterm convention, which is for the purpose of party members to pass a vote of no confidence or vote of confidence on the present leadership. That will be the time that leaders of APC will have to look at these complaints across board with a view to rectifying all the issues. So, I believe there is still time, people should sheath their sword and wait for the constitutional time for us to make adjustments or approve what is on ground already, because under the present APC leadership, there are places that we have lost and there are places we have gained. So if we weigh the gains and the loss and the loss supersedes the gain, then something must be done in the party for the purpose of making APC more formidable in subsequent elections beyond 2023 general elections.