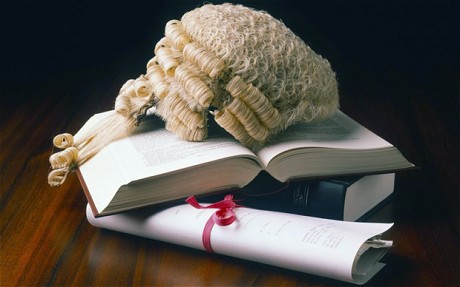 From Yakubu Mustapha, Minna
A Minna high court presided over by Justice Mohammed Mohammed has ruled that the court has jurisdiction to hear the case of alleged criminal conspiracy and misappropriation brought before the court against former governor of Niger state, Dr Muazu Babangida Aliyu, and PDP governorship candidate Umaru Nasko.
The court ruled that it has jurisdiction over the case sequel to the objection on the jurisdiction of the court by counsel to Dr Aliyu, Mr. Olajide Ayodele SAN at resumed hearing last Thursday..
Also joined in the suit is the PDP. State chairman Barrister Tanko Beji, that Olajide Ayodele SAN raised a motion on non-jurisdiction of the state high court Minna to entertain the case at the resumed hearing
The hearing of a case of alleged criminal conspiracy and misappropriation against Dr Muazu Babangida Aliyu and the governorship candidate of People's Democratic Party PDP Umar Mohammed Nasko was transferred from Justice Aliyu Mayaki to justice Mohammed Mohammed necessitating the fresh hearing
The prosecuting counsel representing the EFCC JS Okutopa SAN objected, before the presiding judge Justice Mohammad Mohammed who ruled on the objection that it lacked merit because the case leveled against the accused persons were state matter and the offences were allegedly committed in the state..
The counsel to the EFCC, J. S Okutopa called on his first witness that investigated the matter Baba Mohammad to give evidence in the court on the crimes allegedly committed ,between 2007 and 2015 amounting to N28 billion through amounts withdrawn from the Government House accounts.
He said in the course of investigation some top government officials were interrogated and confirmed that the order for the withdrawer of the said money came from the then Governor Muazu Babangida Aliyu .
The witness confirmed to the court that contract was awarded to four contracting firms in 2014 and at the end of the day profile of those firms could not be made available.
The witness said that the then accountant at Government House, Jankaro Musa brought instruction orders and payment voucher used for the disbursement of the said amount.