We were attracted by huge untapped potentials in Nigeria -Allianz Group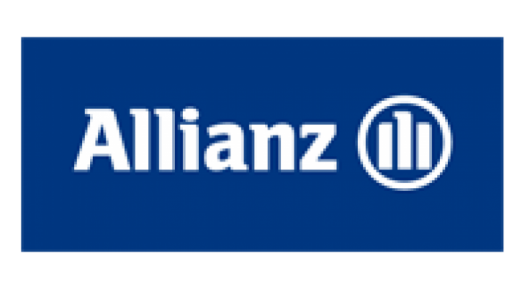 By Ngozi Onyeakusi, Lagos
Allianz Insurance Plc (Allianz Nigeria), a newly launched underwriting firm in the country, has disclosed that Allianz Group was attracted into the Nigerian insurance market by huge untapped potentials therein.
Allianz Nigeria, erstwhile known as Ensure Insurance Plc was acquired by a global brand, the Allianz Group in July 2018 and the Group has recently fulfill all the regulatory requirements to rebrand the company to Allianz Nigeria.
Speaking at the official unveiling of 'Allianz Nigeria' in Lagos, the Regional Chief Executive of Allianz Africa, Mr Ceonraad Vrolijk, said, " Nigeria is a vibrant country with a lot of potentials. We all know it. This is why we came to Nigeria. Equally we wanted to fine the right partner to enter the market.
Allianz Nigeria Insurance Plc is a composite Insurance company licensed to transact Life and Non-Life Insurance business in Nigeria, and their products ranges from retail products such as Motor, Life, Home Insurance and corporate products.
According to Vrolijk, "We believe insurance in Africa, especially, Nigeria, will grow stronger in the next decades.
"This is due to the demographic transition, combined with a growing insurance penetration, which is still below two per cent."
He pointed out that the group had penetrated Nigerian market to optimise insurance service for all citizens in personal or commercial lines.
He said that in nearly two decades, Africa had witnessed significant population growth, rapid transformation in financial sector, digital disruption, telecommunication and accessibility to internet.
Vrolijk said the Allianz group with its headquarters in Munich, Germany, had offered micro insurance solution to 500,000 low income households on the continent.
He said that the group had also floated a contemporary risk for business in the area of cyber security.
Speaking about the future; he said that Allianz would like to look more closely into the Cyber Liability Insurance Coverage (CLIC) in Nigeria.
"As one of the largest investors, we manage over €650 billion (Euros), on behalf of insurance customers and additional €14 trillion in third party assets in more than 70 countries with 150,000 employees.
Earlier his remarks, Mr Olasunkanmi Adekeye, the Managing Director, Allianz, Nigeria, said that the company officially transformed from "Ensure Insurance Plc to Allianz Nigeria Insurance Plc in December 2018.
Speaking further, Adeyeye noted that in the nearly two decades of this century, Nigeria has witnessed significant population growth and a rapid transformation in the areas of financial services provision, digital disruption, telecommunication, and accessibility to the internet, adding that as Africa's most populous nation, Nigeria represents the power-house of human capital on the continent and is one of the most dynamic economies in Africa.
"By launching in Nigeria, Allianz gains full access to this key insurance market in Africa, and this marks a major milestone for Allianz long-term growth strategy on the continent. This new step of development, will allow us to contribute to offering the best products and services to Nigerian customers in both personal and commercial lines. We are optimistic about the limitless potential of this future growth market." Adekeye said.