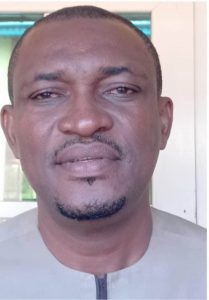 An Estate Surveyor & Valuer ESV Okechukwu Okereke said rent loss can be prevented if investment is encouraged in residential rental property.
Okereke said the alarming rate of default by tenants in residential rental properties has impacted negatively on investors confidence towards investing in such properties.
He made the disclosure yesterday in Abuja, saying most investors prefer to invest in other businesses that might not have such risks.
According to him, "Our Courts are littered with a plethora of cases (litigation) bothering on tenancy issues arising from rental default, breaches of agreements.
"Others are unapproved subletting, non compliance of payment of utility bills and tenement rates".
He stated that it therefore, behoves on Estate Surveyors & Valuers in the practice of property management to ensure strict and thorough tenant selection and carrying out due diligence on prospective tenants prior to consummating the transaction of letting out a property.
"It is pertinent to state that some prospective tenants often times come across as 'good' gentlemen and ladies initially, but mostly turn to be the direct opposite thereby becoming very problematic to a property manager".
He added that "getting 'great' tenants who pay their rent on time and look after the property, makes the job a lot easier.
ESV. Okereke said it is important for Estate Surveyors & Valuers/property managers to check and put this at heart and fellow seriously.
He mentioned that estate surveyor must check the Tenant's previous rental history, employment and income Reference.
"It is important to, where possible, verify the prospective tenant's previous rental history. Why he is leaving the previous residence, promptness in rental payment, relationship with previous neighbours and Landlord, breaches of lease terms".
Speaking on the Rent-to-income ratio of a tenant, he emphasized that it will help to determine if the tenant can actually afford the rent and subsequent renewals.
"Either the 30% or 40% rule can be applied. However, it may be easier to verify the income of someone under an employment, self employed or a business person".
The Estate Surveyor maintained that there is need to request for references from a prospective tenant to confirm that he/she is a responsible, reliable, financially stable individual, from a previous or current Landlord and colleague among others .
"A guarantor can be required to undertake to indemnify the Landlord or Managing Agent in the event of a default either in rental payment or otherwise that may arise on the part of he prospective tenant".
However, the possibility of some breaches coming up despite these sort of measures, cannot be ruled out.
He suggested that local or mobile (special) Courts can be set up to quickly handle such cases.
Furthermore, he said Estate Surveyors & Valuers can create a data base wherein tenants will be categorised and rated according to determined indices.
He said "Firms should be required to input these information data into the database.
For instance, if Mr. Ayo Chukwu Mohammed who had been a tenant in Firm A's property wants to let a property from Firm B, Firm B will just input Mr. Ayo Chukwu Mohammed's name into the data base and his rating comes up just like credit card rating.
"If it requires legal backing to avoid legal issues a clause can be inserted into the tenancy agreement that the details including passport photographs of a prospective tenant and his behaviour/conduct during the tenancy would be imputed into a data base of that nature.
Once he/she signs it off, it becomes binding on him/her. It would also have the added advantage of keeping such a tenant in check with respect to his/her conduct and disposition towards rental payments",he said.