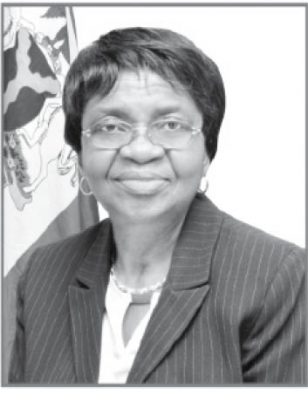 By Tobias Lengnan Dapam
The Director General, National Agency for Food and Drug Administration and Control (NAFDAC), Prof. Mojisola Christianah Adeyeye, has appealed to the federal government to improve staff strength of agency and furnish it with more equipment to bolster its fight against drug abuse.
The NAFDAC boss made the appeal yesterday when the chairman of the Presidential Advisory Committee on the Elimination of Drug Abuse, General Buba Marwa (rtd), visited the headquarters of the agency in Abuja.
The visit by Marwa and his committee members was to jaw jaw with the agency on its fight against Elimination of Drug Abuse and seek better ways of stamping out the menace in the society.
Adeyeye, said she was happy with the commitment of the federal government towards eliminating drug abuse in the country, saying such determination from the president is the first of it kind.
"The President is a man of action and we know that he is determined to ensure that these challenges are eliminated in our country. On our part, we have done assiduously well and our staff are spread across the country to intensify the fight against drug abuse in the country.
"However, we are currently short of man power, vehicles and computers which will help us step up the fight against the substance abuse.
Speaking further, the NAFDAC boss called on Nigerians to team up with the agency to ensure that this issue comes to an end. We cannot continue to keep quiet because our children are affected by drug. We must wake up and contribute our quota so as to chart a way forward for this generation".
Speaking earlier, Marwa said the President inaugurated the committee because he was worried about the scourge of the menace in the country.
He said the committee will work with other stakeholders in the country to eliminate
Drug abuse.
"The committee will visit zones, communities and spend time in those states documenting reports on drug abuse".
Peoples Daily recalls that President Muhammadu Buhari last year inaugurated a two-tier Presidential Intervention Structure for the elimination of drug and substance abuse in the country.
While the Secretary to the Government of the Federation, Boss Mustapha chairs the high level Ministerial Steering Committee, the Presidential Advisory Committee on the Elimination of Drug Abuse would be chaired by General Buba Marwa (rtd).
Other members of the Presidential Advisory Committee include Wives of the President and the Vice-President, representatives of Governors' Wives Forum (North and South), Nigeria Custom Service, NAFDAC, NDLEA, and Police among others.
The ministerial steering is charged with the responsibilities of integrating drug abuse issue into extant government policies and new initiatives and provides strategic direction and guidance on drug issues.