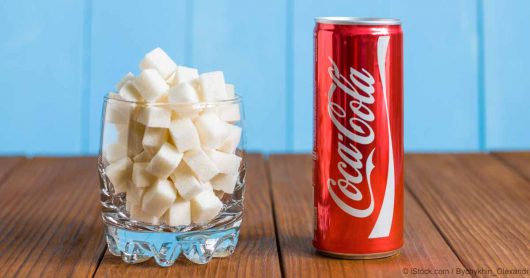 Tuesday Column By VICTORIA NGOZI IKEANO
vikeano@yahoo.co.uk 08033077519
The Nigeria bottling company (NBC), producers of coca-cola, sprite and fanta brands of soft drinks in a new television advert, is parroting its new product, "zero sugar" coke, touting it as having the "original taste" while urging consumers to watch out for it with its "black cork". Readers of this column may recall my two write-ups on related subject matter. One was titled, "The colour of Coke in Nigeria and elsewhere" published on October 24, 2017 and the other, "Revisiting the Sprite and Fanta issue" in March 17 this year. Overall the conclusion and the point I sought to put across in those articles was that the future belongs to healthy foods and drinks. I also drew readers' attention to more healthy variants of coca-cola that were already on sale in Europe, the United States and Latin American countries while our markets are still being flooded with carbonated soft drinks. I intimated that the new coke being sold abroad had clearly and boldly marked on it, the inscriptions: "New Improved Taste Coca-cola zero Sugar Zero calorie cola" and that it came in all varieties – bottle, plastic, can. Now NBC is introducing "zero sugar" coca-cola into the Nigerian market long after it had been launched in aforementioned nations.
It is worthy of note that carbonated drinks in Nigeria had come under the radar of the National Assembly. And this itself was sequel to a Lagos High Court ruling in March last year ordering the National Agency for Food and Drugs Administration and Control (NAFDAC) to direct the NBC to put out a warning label on particularly Fanta and Sprite that both products are dangerous when consumed with Vitamin C. Recall that a businessman had sued NBC following confiscation of a consignment of sprite and fanta he had shipped to the United Kingdom (UK). The UK authorities based their action on the fact that both products after tests contained high levels of benzoic acid and sunflower additives that were not permissible in their nation. The NBC had reportedly argued that its Nigeria-made products, under franchise from Coca Cola International were not meant for export. It maintained that the percentages of chemical components of its soft drinks were safe for consumption in Nigeria, adding that they passed through its "stringent" quality control processes. However, the judge ruled that the products ought to be fit for human consumption anywhere in the world irrespective of "race, colour or creed".
It was against this background and the apparent panic which the court ruling engendered that the House of Representatives instituted an adhoc committee to investigate the safety of carbonated drinks in Nigeria. And after one year, the House in March of this year adopted the following resolutions: from January 1, 2019, NAFDAC should compel producers and manufacturers of soft drinks to indicate all chemicals, acids, colorants and preservatives contained in their products on the packs or bottles no matter how negligible they are; with effect from January 1, 2019, expiry date should be printed on all carbonated and non-carbonated drinks produced and marketed in Nigeria; review of standards should be undertaken bi-annually by the regulating agency particularly the Standard Organisation of Nigeria (SON) in partnership with NAFDAC. It also stated that effective from January, 1, 2019, a warning label should be printed on fanta and sprite stating that they are harmful when taken with ascorbic acid (Vitamin C).
Even before the court's directive and National Assembly's resolutions on carbonated drinks, Nigerians had had mixed feelings about them. The concern stemmed from information explosion through which Nigerians are catching up with the industrialised countries in being health conscious. This had made Nigerians to fret about the health implications of soft drinks with many now patronising local products as kunu and zobo. Some years ago NBC introduced 'Diet Coke' into the Nigerian market. But it did not make much impact as many consumers complained that it did not have "the coca-cola" taste. Now NBC is bringing to Nigeria, this new "zero sugar" coke, that according to it has the "original taste". However, one is yet to see it at least, here in Lafia, capital of Nasarawa State, much less taste it.
Nigeria Bottling Company's statement of accounts is not publicly available as it delisted from the Nigeria Stock Exchange years ago. But its parent company the Coca-Cola company based in the United States reported that its net revenue dropped by 20 per cent to $7.5 billion in the fourth quarter of 2017 and by 15 per cent to $35.4 billion for the whole of 2017. This it attributed to "refranchising in bottling territories". Fact of the matter is that citizens worldwide are moving away from sweet, sugary drinks to reduce or manage cases of high blood pressure, diabetes and the like. Reading the handwriting on the wall Coca-Cola is diversifying to other products as juice, water, dairy, etc. It bears repeating that the future belongs to healthy foods and drinks.