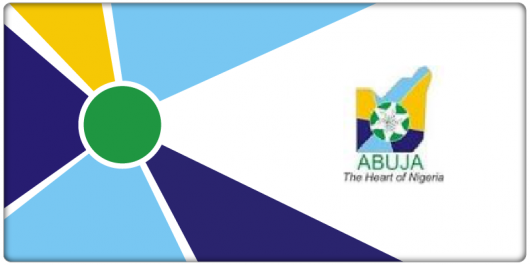 By Abba-Eku Onyeka
The village head of Gbazango community, Kubwa, Bwari Area Council in the Federal Capital Territory (FCT), Jubrin Mohammed has called for rekindling of cultures by ethnic groups in Nigeria.
Mohammed said culture goes a long way to instill discipline to the youth and the old, adding that the extinction of any tribe's culture is the beginning of its going into extinction.
Making the call during the recent celebration of New Yam Festival in Kubwa organised by Igbo Community Assembly (ICA) therein, he commended Ndigbo for the New Yam Festival which he said would make the youth not only to know their roots, but also to have knowledge of their cultures.
Other dignitaries that spoke during the occasion were Oba Peter Olu Adeoye David of Yoruba in Kubwa and Byazhi, ICA chairman in the area, Arc Ndume Emmanuel, the Chairman, Ignobis Hotel, Kubwa, the event venue, Chief Ike Obasi, and Mrs Ngozika Arumma.
According to the ICA chairman, New Yam festival is an age long culture in Igboland, which if reactivated and maintained would not only contribute immensely to tourism, but also attract tourists means more revenue generation.
"People travel far and wide to witness cultures that are not as rich as ours. So if encouraged, it will contribute to the economy," he stated.
In the same vein, Mrs. Arumma, the festival is worth celebrating as one of the festivals that unites Igbo. She commended Igbo women for playing their roles toward rekindling of the festival.
On his part, Chief Ike Obasi warned against the neglect of culture such as New Yam Festival for foreign ones that would not tell our history, adding that through events such the Festival, the children would be able to know where they were coming from and going to.
Not left out, chief of Yoruba in the area, stressed that promotion of culture would not only trace our history, but also promote unity in the country, siting examples of other tribes who were dancing at the heat of the occasion.
However, the celebrant, Eze OJC Anyanwu reiterated the essence of the festival was to among others urge Ndigbo not to forget their culture and let the youth know how Yam is celebrated.
Calling on Royal Fathers as custodian of culture and tradition from the ethnic group to ensure that cultures are reactivated, Anyanwu opined that it was wrong impression that Igbo language was going into extinction.
The royal father therefore informed that he had been organising Igbo language competitions in schools which he said the children respond to positively.