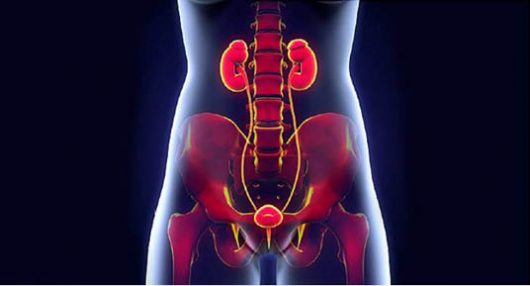 Tobias Lengnan Dapam
UTIs are bacterial infections in the urinary system. They're very common and usually not serious, though there can be exceptions.
Your urinary tract includes your bladder, kidneys, ureters (tubes that go from your kidneys to your bladder), and urethra (the tube that carries urine out of your body from your bladder).
If you have a UTI in your kidneys, doctors call it pyelonephritis. If it's in your bladder, the medical term is cystitis.
Who Gets Urinary Tract Infections?
Anyone can. But they're more likely when you:
• Are a woman
• Have had UTIs before
• Have a condition that affects your bladder's nerves (including diabetes, multiple sclerosis, Parkinson's disease, and spinal cord injuries)
• Have been through menopause
• Are overweight
• Have something that blocks the passage of urine, such as a tumor, kidney stone, or an enlarged prostate
• Use a diaphragm or spermicide for birth control
• Have a catheter, a tube placed into the bladder to drain urine from the bladder into a bag outside the body
• Are a man who has sex with men, has HIV, or hasn't been circumcised
Most of these traits also raise the odds that a simple bladder infection may become a more serious kidney infection or turn into sepsis (an infection that has gotten into your bloodstream). For pregnant women, a kidney infection can lead to delivering a baby too early.
Infection Causes
Most UTIs are due to bacteria that are normally found in your gut, such as E. coli. Other bacteria that can cause them include staphylococcus, proteus, klebsiella, enterococcus, and pseudomonas.
Some bladder infections in both men and women are linked to sexually transmitted infections, including Chlamydia trachomatis, mycoplasma, and ureaplasma. The parasite trichomonas can also cause similar symptoms.
If you have a problem with your immune system, from an autoimmune disease or diabetes, you're more likely to get UTIs because your body can't do a good job fighting off the germs that cause these infections.
Anatomy Plays a Role
Women are more likely to get UTIs because the tube that goes from the bladder to the outside (the urethra) is much shorter than in men. Because the urethral opening is closer to the anus in women, it's easier for bacteria from stool to get into their urethra. Contact and fluids spread during sex also make it easier for bacteria from the vagina and anus to get into the urethra.
In men, a bladder infection is almost always a symptom of another condition. Often, the infection has moved from the prostate or some other part of the body. Or it may mean that a stone, tumor, or something else is blocking the urinary tract.
Chronic kidney infections sometimes happen because of a structural problem that allows urine to flow from the bladder back to the kidneys or because the bladder doesn't empty completely. These problems are often found at an early age, but they affect adults, too.
In rare cases, UTIs can happen because there's an abnormal connection between the bladder or urethra and another organ or passageway like the intestines or uterus.
SOURCE:WebMD Medical Reference
Optometric association wants govt. recognition to ease operation
The Nigerian Optometric Association (NOA) has pledged its commitment to collaborate with government to ensure the absorption of optometrists' internship in government health institutions.
Dr Ozy Okonokhua, the newly elected President of NOA gave the assurance in a statement issued on Sunday after he assumed office on Saturday in Abuja.
Okonokhua lamented that optometrists were not given due recognition both in full time practice and internship in public health institutions in spite of the key role they perform in delivering healthcare.
He described the development as unacceptable noting that the daily activities of every individual were incomplete without the services of optometrist.
According to Okonokhua, "Optometrist is a healthcare professional who specialises in the art and science of vision care and whose scope of practice include—eye examinations to determine refractive errors and other departures from the optimally healthy and visually efficient eye.
"Corrections of refractive errors of binocularity by means of vision training (orthoptics); diagnosis and management of minor ocular infections which do not pose a threat to the integrity of the ocular or visual system and ocular first aid''.
"The Optometrist by training is in the position to move vision and eye care delivery as close as possible to where people live and work, yet they are not given due recognition," he said.
He specifically identified some of the challenges presently facing the association to include issues of identity, deprivation of equitable opportunities with other healthcare providers and poor recognition in public sector.
"Improper organisation of private practice with regard to optometrists, non absorption of optometrists' internship in some public health institutions are also among the challenges we face."
He pointed out that his administration would do everything possible to ensure optometrists were empowered to practice to the fullest.
"Part of my target is to make the average optometrist have a sense of belonging or a pride of place in public sector.
"Presently, optometrists are not given their due recognition in the public institutions in Nigeria; we have issues where they do not even take optometrist in the internship placement in some federal institutions.
"The Federal Ministry of Health should look at a situation where every qualified and competent optometrist is given a place of internship and due placement in the health system.
"We will collaborate with the Federal, State and Local government in order to realise this and also enhance their professional competent.
"We are already negotiating with the National Primary Healthcare Development Agency (NPHCDA) to see how more optometrists can actually be engaged at the primary healthcare level to ensure remarkable reduction of avoidable blindness burden.
"Another basic thing we want to do is to ensure that every activity of the association is done in such a way that every optometrist is empowered to actually practice to the fullest, as we have been having issues regarding identity,"Okonokhua said.
The immediate past President, Dr, Damian Echendu while congratulating the new executive members, assured them of his support to ensure they succeed in their quest to move the association to greater height.
Echendu urged the new executive to always interface with members to address the current challenges facing the association.
According to him, it is regrettable that the association still toddles owning to countless deprivation of opportunities in spite its 50 years of existence.
"We will do everything humanly possible to support you in your quest to surmount those challenges bedeviling the profession, and I believe with God you will succeed," Echendu said.