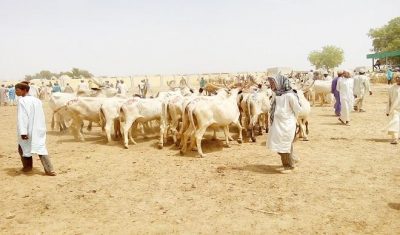 From Gambo Ahmed, Lafia
Yet to be identified gunmen attacked Fulani settlement and killed 72 Cows, injuring 18 and leading to the missing two other persons.
Addressing Newsmen at the scene of the crime, the Nasarawa State police Commissioner, Ahmed Bello who described the incident as unfortunate and promised to arrest the culprits.
He said: "You all Know what is going on between the Bounders of Benue and Nasarawa State today is no longer a news. Even though the situation is not palatable. In the early hours of Sunday morning, here in the boundary between Benue and Nasarawa State.
"In a particular place called Yamadaga where the Fulanis settled in Kadarko area of Nasarawa State, Where a total of 73 Cows were Killed and About 18 injured and about 6 person were missing
even though 4 of them returned. At the moment, 2 are persons are missing and my command has already activated a mechanism to investigate the ugly incident and get those involved arrested."
He added that investigation was ongoing and the command is fully working assiduously to ascertain the misery behind the unfortunate incident.
"I don't want to stigmatize anybody until investigation reveal and whoever is caught would definitely face the wrath of the law."
He however admonished people in the state especially in the area to be calm and coexist peacefully, assuring that the state command would do everything possible to get the perpetrators.