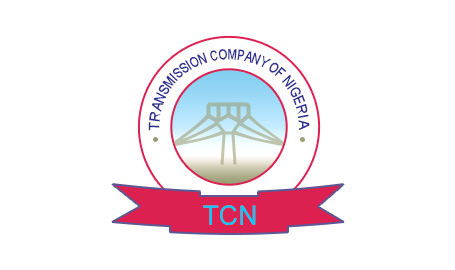 By Etuka Sunday
Transmission Company of Nigeria TCN and some industry experts yesterday converge on Abuja to brainstorm on the effective implementation of Transmission Rehabilitation Expansion Program (TREM).
SCADA-EMS and Telecoms are very essential modern tools for effective system operations-providing real-time data and voice exchange between remote stations and the National Control Centre (NCC) as required for display, operation, control and management of the power system network.
Speaking at a 2-Day Workshopon review of TCN SCADA-EMS in Abuja, the Minister of Power, Works and Housing Mr BabatundeFashola said, to ensure the electricity industry achieves President MuhammaduBuhari's target of incremental, then stable, then uninterrupted powerwith 10GW by 2019, TCN isimplementing the TREP.
He said, TREP is expected to stabilize, expand and provide necessary flexibility and redundancy for a 15GW national grid that meets theneeds of all industry operators and their customers.
Fashola who was represented by the Permanent Secretary, Federal Ministry of Power, Works and Housing, Louis Edozien said in order to achieve the set goal, TREP must deliver a functional SCADA and EMS.
He said, "TCN has tried, over the years, to deliver a functional SCADA, EMS and Telecommunications system. The attempts in 1990 and 2004 led to implementations that were not fully functional for reasons ranging from substations apparatus/control subsystem deficiencies, improper project scoping to unsatisfactory project execution and deficient capacity of the intended users and operators of the system.PastPast efforts have clearly not yet achieved the desired result.
"Failure is not an option this time around. To ensure functional SCADA and EMS system is delivered timely, the Federal Government included SCADA and EMS in the recently approved World Bank financed component of TREP.The new SCADA and EMS system is expected to optimize facilities and procure new systems, infrastructure and outsourced services for a successful and complete role out of effective supervision, control and monitoring of all power stations and substations connected to the National Grid.
"There are many reasons for TCN's serial failure to deliver functional SCADA and EMS. One important reason is perhaps that consultations with the eventual users and beneficiaries of SCADA and EMS on their needs and expectations and approaches to achieving them was not wide and deep enough. This workshop seeks to remedy that deficiency," he said.
Earlier in his Welcome Address, the MD/CEO, TCN, Mr Usman Fur Mohammed said, "in our efforts to install functional SCADA-EMS and Telecoms facility,in February, 2017 when we came in, we established a SCADA Review Committee headed by the current Head ISO. The mandate of the Committee was to provide reasons why the two or three previous attempts at establishing effective SCADA-EMS in TCN were not successful. The Committee report was far reaching.
"As part of the implementation of TREP, we are making conscious effort to address the recommendations of the committee. We also launched the SCADA-EMS and Telecoms Scoping by EDF after we established the strategy avoiding the pitfalls of the past", he said.
Rolling out the achievements so far made, he said, 'we achieved frequency control of 49.50Hz and developed a plan that will enable us move to 49.80Hz to 50.20Hz. We have raised the capacity of the Grid which used to be 5,500mw to 7,124MW as at December, 2017 when the last simulation was done. We have recovered 655 out of over 800 containers stranded in Nigeria port; some of the containers were in the ports for over 15 years, while others had been auctioned.
"We established the TREP that seeks to expand and stabilize the Grid and provide necessary flexibility and redundancy consistent with N-1 Reliability criteria. This is being done through the implementation of the TREP. Through the TREP, we have been able to raise $1.57 billion, discussions are ongoing to raise even more in the course of the programme implementation", he said.