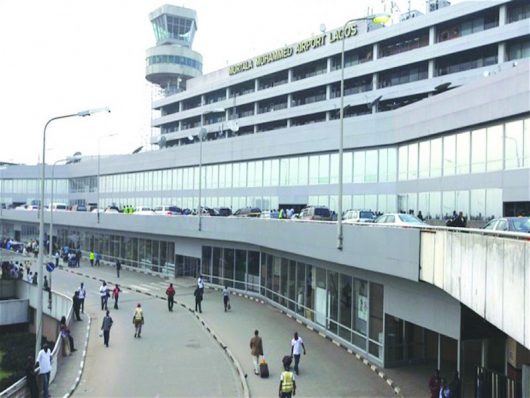 From Suleiman Idris, Lagos
Nigerians and citizens of other nations, travellers and aviation enthusiasts from all walks of life have taken to the social media to condemn attempts by unscrupolous elements to strike fear in the minds of those who wish to visit and leave the country through the international wing of the Lagos airport by spreading a fake terror attack video on the terminal.
For the greater parts of the weekend, the country's airport authorities allayed the fears of stakeholders and travellers as they clarified that the purported trending motion film was indeed a simulated mock exercise carried out by officers and men of the Nigerian Air Force (NAF), in conjuction with other sister security and paramilitary organs in November 2016 at the international wing of the Murtala Mahammad Airport.
Condemnations of the heinous attempts to put the security of the Nigerian airports in bad light came from different continents of the world.
An aviation enthusiast from Australia, who simply identified herself as Ann said Nigeria remains the destination of her choice in Africa and affirmed that irrespective of what such elements wishes to achieve by spreading such non existing fear is bad for the continent.
In his post, Chan from Hong Kong relieves his fond memories of the Lagos airport and in an attempt to draw support for the airport Authority urged Nigerians to clamp down on such fake news channels.
There were similar solidarity messages from Montreal, Canada, where the International Civil Aviation Organisation (ICAO) headquaters is domicile, Brazil, South Africa, China, the US and Nigerians in the United Kingdom.
Our correspondent, who visited the airport yesterday observed a seemless activities among airport users and inbound and outbound pasaengers who go about their businesses.
The Federal Airports Authority of Nigeria (FAAN) had assured that MMIA is not under any kind of attack.
In an electronic statement, image maker of the agency, Mrs. Herientta Yakubu affirmed the video in question is that of an old simulation exercise carried out by the Nigerian Air Force in conjunction with other aviation agencies.
"The Authority will like to advise those uploading such to desist from the act as it is not only malicious, wicked, embarrassing, but also sending the wrong signals to the world about the internal security of the Federal Republic of Nigeria." she said further.