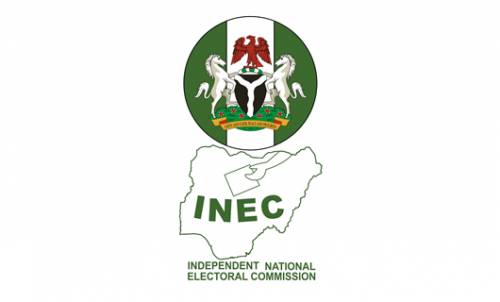 The legal contest for the Presidency has ended, nine clear months after the real vote on Feb. 23. The Supreme Court on Wednesday, Oct. 30, dismissed an appeal by the main opposition candidate, Atiku Abubakar, to overturn the victory of Muhammadu Buhari who was returned to office. He took 56% of the vote against 41% for Atiku, the Independent National Electoral Commission (INEC) declared.
Atiku lodged his initial complaint with the presidential election petition tribunal, which ruled against him in September. The Supreme Court unanimously threw out his second appeal as "lacking merit", saying in a short statement it would issue a more detailed explanation for its decision later.
Atiku, the candidate of former governing party, Peoples Democratic Party (PDP), said Nigeria's judiciary had been "sabotaged and undermined." He added that his effort to fight the result in court had ended. "I must accept that the judicial route I chose to take, as a democrat, has come to a conclusion," he said in a statement. "Whether justice was done, is left to the Nigerian people to decide.
"This is not a time for too many words. It will suffice for me to remind Nigeria of this – we are an independent nation and we are the architects of our fate. If we do not build a free Nigeria, we may end up destroying her, and God forbid that that should be the case. I was a democrat, I am a democrat, and I will always continue to be a democrat. May God bless Nigeria."
Buhari, on his part, thanked Atiku for using the courts to address the issue. "Now, following this final legal bid before the highest court, it is time the country is afforded the right to move on – in the interest of all Nigerians – regardless of how they voted," Buhari said while reacting to the Supreme Court's decision.
Atiku described himself as a democrat. By going to court, he proved that claim by word and deed. However, his party nearly spoiled things for him by trying to force the hand of justice. It published a list of Supreme Court justices that it wanted to review the decision of presidential election petition tribunal. It had never happened before. Of course, the party was rightly ignored.
Another minus is that almost all election results are challenged in courts. It does not show that our democracy has matured despite 20 years of uninterrupted 'democratic rule'. This is due largely to desperation on the part of politicians; they want to win at all costs. Another reason is the failure of the election umpire to engender confidence in the electoral process.
Still, a resort to the courts is better than self help which, as we know, results in the spilling of innocent blood on the streets. Now that the legal challenge of the 2019 presidential election has ended, it is time for the nation to move on.