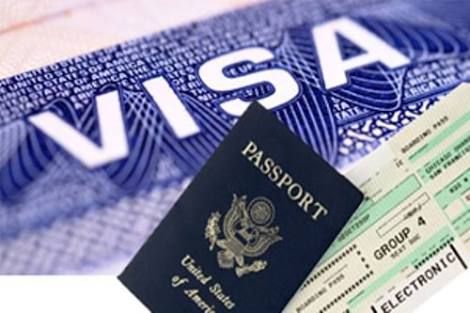 Nigeria and the United States last month played a tit-for-tat over non-immigrant visa fees. The Nigerian government was first to raise the fee for a visiting American to $180. The U.S. government, since 2018, tried unsuccessfully to "engage" its Nigerian counterpart. After an 18-month wait, Washington invoked the principle of reciprocity against Nigerians visiting the United States. In doing so, it more than doubled the fees in some cases, effective August 29 2019. Applicants are required to pay $110 for B1, B2, B1/B2; F1 and F2 while H1B and H4 visas attract $180. I visa applicants will pay $210 while L1, L2 applicants will pay $303 and R1 and R2 $80.
Washington explained its action thus: "These fees are based on the principle of reciprocity: when a foreign government imposes fees on the US citizens for certain types of visas, the United States will impose a reciprocal fee on citizens of that country or area of authority for similar types of visas. Nationals of a number of countries worldwide are currently required to pay this type of fee after their non-immigrant visa application is approved.
"Since early 2018, the US government has engaged the Nigerian government to request that (it) change the fees charged US citizens for certain visa categories. After 18 months of review and consultations, the government of Nigeria has not changed its fee structure for US citizen visa applicants, requiring the US Department of State to enact new reciprocity fees in accordance with our visa laws."
That did it. Nigeria recanted, reducing the fee from $180 to $150. The federal government, in response, offered an unconvincing excuse for acting belatedly on the US government's complaint, citing preoccupations with forming the new Buhari cabinet as the reason. His new Minister of Interior, Rauf Aregbesola, in a statement by his spokesman, Mohammed Manga, said a committee set up to conduct due diligence in line with the ministry's extant policy on reciprocity of visa fees had earlier engaged with the US embassy on the issue, adding that the implementation of its recommendations was delayed due to "transition processes in the ministry at the policy level."
As we said from the onset, the Nigerian government failed to do the needful in this matter. Firstly, it clearly did not notify the US government of its action. Secondly, when Washington complained, the federal government did not act for a year and a half. Its reason for acting late was laughable. The complaint was lodged in 2018 and the so-called transition "at policy levels" did not happen until last month.
That said, we commend the federal government for realising its mistake and quickly making amends. Yes, it lost face but it gained respect in the end. Now that Nigeria has done what ought to have been done, we expect the US government, under the same policy of reciprocity, to reduce the new visa fees for Nigerian non-immigrants.