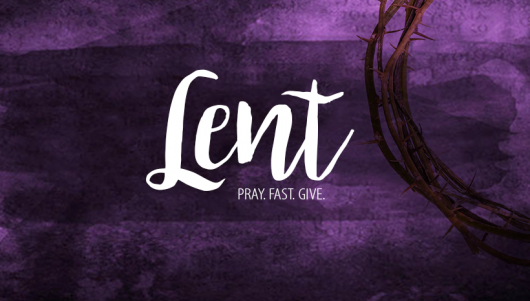 Christians all over the world are observing the season of Lent, which began on Wednesday, Feb. 26th. Lent is a 40-day period, marked by fasting, prayers, penance, repentance, self denial and works of charity ahead of the death and resurrection of Jesus Christ. It is also a time for sober reflection and positive action. Christians end Lent with the celebration of Easter, which is the triumph of Jesus over sin, death and his taking over the burdens of their own sins.
At Lent, eating of meat and associated products are traditionally prohibited as a mark of self discipline, and a form of spiritual cleansing. Most times, they are expected to deny themselves only a favourite item of consumption, such as alcohol.
In Nigeria, the season has traditionally been marked by penitential prayers, fasting, and alms giving. Many focus on charitable deeds, especially helping those in need with food and clothing or by simply giving money to charity organizations. Most Christian churches that observe Lent focus on it as a time of prayer, especially penance – repentance for failures and sins and as a way to focus on the need for God's grace.
For Christians, it is a time to place self under God in humility. It is a way to confess total inadequacy before Him; a way to strip self of all pretenses to righteousness; a way to come before God in "dust and ashes". It is a way to empty self of false pride, rationalizations that prevent one from seeing himself as a needy creature and perfectionist.
It begins on Ash Wednesday in ashes. And it journeys through darkness. It is a spiritual pilgrimage that you must make one way or another for genuine spiritual renewal to come.
Through prayers that allow us to give up ourselves, we can seek and open ourselves up before God and hear anew the call. We can seek to recognize and respond afresh to God's presence in our lives and in our world. We can seek to place our needs, our fears, our failures, our hopes, and our lives in His hands again. And we can seek by abandoning ourselves in Jesus' death and by recognizing God again. We need to allow His transforming grace to work in us once more and to come worship him in victory and hope that go beyond new clothes and the happy music.
We urge Christians to mark the season with all sense of selflessness and supplicate God for the peace and prosperity of our land. We admonish the faithful to imbibe the lesson of the Lent,.a time when some Christians prepare for Easter by observing a period of fasting, repentance, moderation and spiritual discipline. There is the need to set aside time to reflect on Jesus Christ, his suffering and his sacrifice, his life, death, resurrection and, above all, his love for humanity.
What our nation needs at this time is love, sacrifice and forgiveness, we must all pray and join hands with our security agencies so that God can, in His infinite mercies on the occasion of Lent, help the country conquer insurgency that is ravaging parts of the country. We task our Christian brethren to use this season of spirituality to preach and practically demonstrate love for other faiths so as to promote religious harmony in the country.