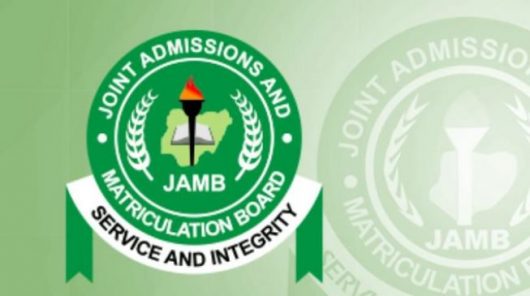 The Joint Admissions and Matriculation Board has suspended the use of the National Identification Number as a requirement for registration for this year's 2020 Unified Tertiary Matriculation Examination (UTME). The suspension also affects the Direct Entry registration. A JAMB tweet said simply: "NIN is suspended for 2020 registration. Candidates are to only send names to 55019 to create profile. No need for NIN for 2020 registration."
Announcing the decision at a press conference Saturday in Abuja, JAMB Registrar, Prof. Ishaq Oloyede, attributed the decision to what he called technical reasons. The conference was attended by top management staff of the National Identification Management Commission, led by its Director-General, Aziz Aliyu. The JAMB registrar cited ongoing difficulties candidates for the UTME are having with the NIN registration.
Oloyede said the NIN would, however, be required for the 2021 UTME and Direct Entry registrations. The challenges candidates encounter in NIN registration include alleged extortion by National Identity Management Commission officials. JAMB spokesman, Dr Benjamin Fabian, seemed to have agreed it was the case when he said that examination malpractice syndicates were behind the hitches at the NIN registration centres.
When JAMB came up the NIN idea, it had hoped it would tackle the ever present problem of identity fraud on its examination. Now it has discovered, to its chagrin. that an answer has become a problem itself. A solution has suddenly become a bigger problem, created by another government agency. It is only right to cancel the NIN registration.
However, this action has come at a considerable cost to prospective candidates. Each had been taxed two thousand Naira for the NIN registration. Now what. Having been courageous enough to admit its failure, JAMB should demonstrate the same courage by making refunds to the candidates.