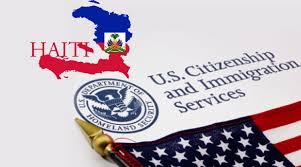 The Federal Government has rightly, and promptly too, intervened in the mater of U.S, visa overstay over which Washington has taken a tough action against Nigerians bound for the United States. Part of that punitive action is the suspension of the Drop-box renewal of visas. This mechanism does not require an applicant to appear in person. He need only apply online.
Minister of Foreign Affairs Geoffrey Onyeama, last week admitted that visa overstay by Nigerian travellers to America was a real problem. According to a report published by the U. S, Department of Homeland Security, an estimated 29,723 Nigerian immigrants overstayed their visas between October 1, 2017, and September 30, 2018. It said 195,785 Nigerians that were given visas into the U.S. were expected to leave "within a specified window." The minister expressed concern that one of the consequences of the visa overstay was the recent suspension of `Dropbox' for visa renewal for Nigerians.
Onyeama said most of the unfavourable decisions taken against legal immigrants by some countries were triggered by the negative perceptions about few Nigerians who did not obey the rules of those countries. "The issue of migration is a challenge and such a sensitive one", he said. "And a lot of it is that they released statistics to show that 10 per cent of people who overstayed their visas globally are Nigerians. Those who do not obey the rules of other countries have a more negative impact on those who obey." He said there had been those who were denied visas not because they were not qualified but because of a perception created by those who disobeyed the rules. He was optimistic though the hurdles put up to bar U.S.-bound Nigerians would not be removed altogether they would be made more tolerable. "We have engaged with the U.S. government over it. We are just trying to work through them and they are looking at various alternatives and solutions and to make it less difficult for genuine visitors… Things like you have to have a guarantor or surety and the like, all those things are what they are trying to apply to really address this issue," he said. "We are doing what we can; they (U.S. Embassy) told me that notwithstanding the suspension of the drop-box mechanism there would be expedited interviews for certain people. And there would be that flexibility in treating requests for interviews to make it easier for those seeking visas."
We commend the intervention of the federal government in the matter. It has not been so for a long, long while. Punitive actions taken against Nigerians abroad, including killings, have often gone un-responded by Abuja. We expect to see our government take a more combative position on the ill-treatment of our compatriots living legally overseas. This said, we cannot, in all honesty, blame those nations who have invoked their laws against Nigerians that have conducted themselves unbecomingly. It is regrettable that the innocent are often touched by the sweep of the broad-brush.
As a way to deal with issue of visa overstay, we suggest collaboration between our foreign affairs ministry and the U.S Embassy in Abuja. The ministry should require U.S. visa applicants to appear for an interview by its relevant officials. Only those whose cases are established to be genuine should be recommended to the Embassy. That way those who will overstay their visas will be stopped from travelling in the first place. To be sure, some persons may still beat the trap, they won't be in their thousands.