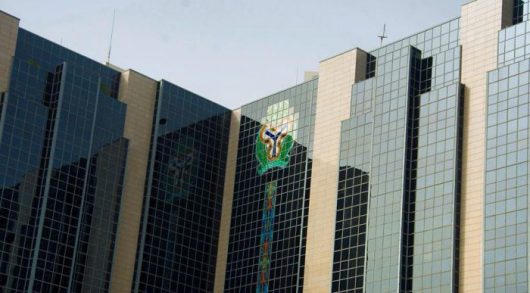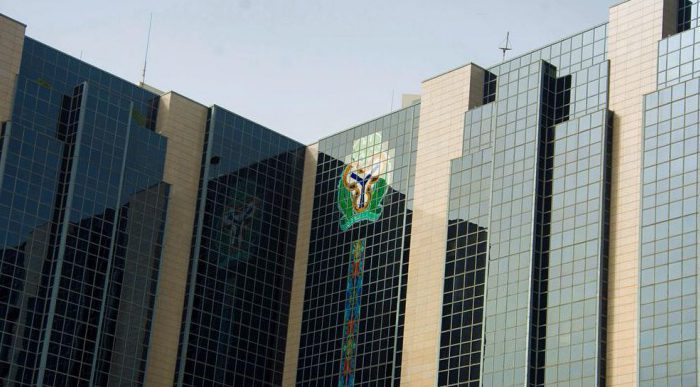 WEDNESDAY COLUMN by USSIJU MEDANER
info@medaner.com, justme4justice@yahoo.com
Genuine development of Nigeria would depend on the sustained economic growth we are able to achieve over a period of time and over the domains of increased investments and production capacities stimulating endogenous consumption; all translating into positive Gross Domestic Product.
Mutatis mutandis, the economic development of Nigeria depends on the available infrastructure in the country and on sufficient loanable funds. The inadequacy thereof, has resulted in sluggish national development necessitating the active services of the financial sector. In the context of at-scale support for economic development, the commercial banking sector in Nigeria lags far behind which often exhibits nothing but predatory capitalism. Banks in Nigeria markedly play different from the ones in developed countries where they evolved endogenously, committing to national industrialisation and business development. Unfortunately, unlike in the developed nations, ours has failed in aiding the nation's transition from a backward state to an advanced industrial state. To be candid, it has been solely the government's deliberate, struggling attempts to transform the economy all along.
Without any biases, it is a fact that the end goal of banking in Nigeria is to engage in businesses that maximise their annual profit with little or no consideration for the growth of the economy arising from their operations. Not even the apex bank, CBN as a regulator, has been able to reverse this aberration.
If our country would attain the much needed and touted economic development, we need more investment and production; investment both in small scale and large scale, all over the nation. This can happen only when there is a facility for proper channeling of savings into productive resources in the form of loanable capital resources and investment. That is the noble expectation of the banking industry at a satisfactory interest rate. Considering the snail growth of the SMEs sector resulting from our ever risk-averse bankers not willing to supply bearable interest yielding financial instruments to businesses, we can conclude with confidence that the Nigeria banking system is challenged – if not an outright failure.
The Nigerian commercial banking sector has proven overtime to the nation's business community particularly the small scale enterprises that it has no resolution to meet their business and capital need. Currently, there are only three entities that readily enjoy elite access to loan facilities from Nigeria banks; the big man, large scale companies, of the order of Dangote, who surprisingly do not even have to solicit for the facility but get prompted to pick the facilities by the banks on regular basis; next, the contractors whose request for loan facilities has no bearing to the benefit of the society, but guarantee the banks' fast and easy returns on investment. On the other hand, and at the lowest rung of the ladder, for instance, are the civil servants and regular-paid workers with salary accounts domiciled with the banks. Though, they benefit from emergency minimal facilities but at exorbitantly hidden interest spread over a payable period tenure, because the banks have direct access to their regular income account in taking their interest-principal and other sundry deductions on a regular basis.
In Nigeria, you would hardly see commercial banks having provision for agriculture loans to regular Nigeria farmers. Though these banks by default, on paper, have agricultural credit schemes; but in reality, direct the earmarked funds to targets they considered will feed their profit maximising zeal. That is why in present day Nigeria, aside government direct interventions for farmers, via the agriculture bank and other schemes such as the anchor borrower and farmers' money, as well as the direct CBN designated sources, there are no hope for SMEs and farmers access to credit facilities; a feature that has become a major impediment to the expansion of SMEs in the country.
In Nigeria of today, we see SMEs collapsing and great business proposals wasting and never tested and yet the banks are doing great, declaring year-in-year-out stupendous net profits including having the moral standing to lay-off staff at the excuse of business is not doing well. Our banks compare themselves with peers in advanced nations, competing among themselves to optimise profits; profiteering without impacting the wider national economy which places so much burden on Nigerians depositors, sort of reverse liability, most especially, the savings account holders who bear the bulk of burdensomeness.
Unnecessary charges and deductions from customers' accounts in the name of service and maintenance fees have become menacing practice in the sector. It is only in Nigeria that a savings, say, N10, 000 in a commercial bank would decrease to N9, 400 over a period of 30 days due to varied claims of deductions from such deposits. Even an abandoned account is not spared in the Nigeria bank; because the system in use has been so programmed to effect the unholy deductions; hence, an abandoned account continues to get the treatment of an active one with operational deduction running such an account into negative balance that won't be spared an further debits as soon as any money is hits such an account. This is a clear evident of the fact that the banks are only interested in the regular debiting of accounts regardless of any other variables.
The rationale behind the brutal regime of multitude of ATM charges Nigerians are being made to pay over every single cashless transaction and at the end of the month is unexplainable. Nigerians in their helplessness and record-breaking poverty have been complaining overtime but unfortunately, nothing fruitful – except gyration – has been done by relevant institutions to remedy the errors and unwarrantable, reverse-Robinhood charges on bank accounts of Nigerians by their bankers.
Here are other lowdowns. For every transaction with an ATM card or the instant web-mobile transfers, the customer gets charged; N65 as ATM charges after more than three withdrawals which is unwarrantable; a calculated amount based on transaction figure as stamp duties on every bank customer without exception – imagine! – and then a monthly deduction as maintenance fee for holding an ATM card. Oh! This one almost escapes me just as it is often hidden: SMS alert charges including checking one's own account balance. It is unimaginable that even a lost and out-of-use ATM card continues to get debit notice from these usurious bankers that would only stop potentially embarrassing fraudulent charges on an individual complaint basis without refunding the burdensome accrual nor even compensate the citizen victims.
Another citizen-victim problem-space is whereby the service-challenged sector fails to resolve issues such as debit-no-dispensing over ATM/POS and web-mobile channels. Permit my frankness, our people are largely uneducated and suffer agency issues as well – and often they don't like tormenting troubles – making them to be sort of permanent, vulnerable victims of all and sundry bad practices, including poor basic banking services and to suspected frauds by banksters and the 'real McCoy' fraudsters. Imagine someone using her ATM to initiate two consecutive withdrawals, N20,000 and N3,000 in two different locations from same bank account sometimes in May 2018 without receiving cash and had to meticulously follow all the protocols for a refund including visiting the banks severally; making more than several calls, SMS, emails, and DDOS-style DMs over the bank's social media (Twitter) handle and with perfunctory responses and correspondences such as tweets, SMS notifications with case IDs from the bank. And also, an attempted escalation to CBN in line with the latter's prescribed policy vide www.cbn.gov.ng/Supervision/cpdcomgt.asp and by lodging complaint with case history to official CBN cpd@cbn.gov.ng.
Now, this is not something from an imagination, but an actual incident of one of my former staff member's ordeal which despite following all formal procedures to secure a refund with the best of assistance, it took about 6 months for the refund of N20,000 to be effected (May-November 2018) after repeated tweets on the bank's Twitter account while the other N3,000 remains to be refunded till date – all evidence on the issue are well preserved till date. For the most part of the Coronavirus lockdown a lot of citizens also had to suffer the debit-no-dispensing fate without the banks' remote customer issues resolution. I know some of such victims.
Shockingly, that the CBN email does not even have a simple automated response feature – apparently, it seem no one attend to it – and the apex bank use of a single, frustrating customer phone line to serve a nation of over 200 million as part of its sovereign customer issues resolution were by the way matters.
The monthly charge on customers' accounts, aka ATM maintenance fee is a clear case of fraud by the banks but unfortunately CBN has not considered stopping it. By rational thinking, the maintenance of ATMs ought to be borne by the banks as part of their general infrastructure maintenance system. It is alien in other nations, especially the ones we claim to take as models. What are they maintaining? Is it automation that has already offered drastic reduction in costs, given rise to global tech-behemoths and many benefits to humanity including social media. Why is automation being used by banks to milk helpless citizens in millions? From all indications, the so-called ATM/card maintenance fee often over outdated ATM machines is nothing but a spurious charge.
Most of the blame of the nation's deposit money banks is on the country's apex bank, CBN which possesses the legal and suassion frameworks both to regulate the operations of the banks and as well protecting citizens' financial transactions; but the apex bank has mostly failed in its duty by not responding appropriately to the ongoing irresponsibility in the nation's commercial banks.
The nation's far-reaching banking recapitalisation reform of 2004/2005 was to correct the then rudderless banking sector to function in adequate capacity. The goal – not the apparent avarice of banking today – was to create a stimulant to grow the economy by providing facility access for SMEs. It was concluded that the more the capital base of a bank, the bigger its capacity to supply loanable funds to businesses in need. For certain, the country as at today has failed at that; due to the failure of CBN to create sustainable, impactful oversight; a follow through and compliance mechanism that would have guaranteed the achievement of the set goal. Whereas, these deposit liability holders have continued to enjoy free leeway on public deposits with little or no consideration for national development by injecting their loanable capital into the real sector.
There would be a need to revisit the deposit money banks recapitalisation policy of CBN as most of the banks have not only digressed from set targets and banking functions but also lack the capacity to function efficiently on a large scale. As a renewed recapitalisation drive, I propose a massive transformative purpose (MTP) model; a publicly-owned depository banking framework whereby government monies including that of sub-federal ones and citizens deposits are captured at any given time in the proposed public-owned banks. That is, the MTP bank takes deposits from its universe of state and nonstate customer-depositors, at a relatively reduced interest rate to finance critical, strategic businesses within the state at a single digit interest rate, with the profit and the rollover capital generating more loan portfolios for the state business community overtime. The in-state domiciling of all deposits – of course, with reasonable incentives and suasion – would generate risk assets (loan facilities), investments and other innovative banking products like never-before accelerating the growth of in-state and regional businesses and development. To me, this is a candidate optimal macroeconomic resource allocation that is humane and away from the predatory practices I have laboured on in preceding arguments.
And for banks that would operate nationally, the requirement should be reviewed upward to create healthy competition in the sector that would meet and sustain SMEs financing and with better risk mitigants.
We have evolved as a nation to the point where banks should no longer be worried about PDOs and bad debts. With customers signing off access to all their accounts connected by their BVN including that of any other party to a transaction, recouping loan facilities should become the last worry of banks in Nigeria. For a defaulting debtor after executing a universal lien (UL), the bank would readily defray such risky assets from such obligor's deposits in any other account held by the customer and that of related parties.
The existing interest rate in the country is also an issue we need to look at again. A one-digit interest rate should be the ideal for SMEs and short-term investments on small scale enterprises. Of note, is that in America, the rate is below 2 percent; in England, as at 2020, rate was cut from 2.0 to 0.25 percent to address the coronavirus crisis; in Germany, it was 1.90 percent p.a as at April, 2020; in France, it was cut from 1.390 to 1.16 percent p.a currently in March, 2020; and in South Africa, it is 7.250 percent p.a.
The official interest rate is 15.37 percent p.a in Nigeria, but the majority of the banks offer their loan facilities at as much as 25 to 30 percent interest. There are also other citizens' complaints like some top banks discriminating against loan seekers without 'worthy' land-based collaterals in choice locations – which often are unavailable or limited in circulation – in most states of the federation – thereby giving the impression that Nigeria and its leaders are not committed to industrialisation and real growth of the nation's economy.
In case someone might argue that the nations mentioned above are mostly advanced and can enjoy single-digit interest rates but not workable in Nigeria, a developing nation. That has been a long-held, uncritical argument, perhaps, being pushed by operatives of special interests or sheer cluelessness. CBN as a sovereign money machine can decrementally review interest rates gradually – even sectoral rate decrease is not bad – until it gets to single digits. Many nations do so including the US and China. To get an idea of what I am trying to point at, before now, pre-coronavirus, the interest rate to the agricultural sector was fixed at 9% which CBN beats its chest as the best rate ever. Nothing could have convinced CBN to reconsider, say, an interest rate of 4% p.a for our farmers until the unexpected changer, coronavirus, unleashed itself. CBN, without further ado, reduced interest rate to the sector, as reported, to 5% p.a – a rate it might have so argued was impossible before now – and has quickly reverted to the old interest rate regime.
Finally, this submission serves as a petition against suspected fraudulent dispossession of bank customers through questionable charges – asides poor services. CBN should be issuing a monthly publication of previous month charges and the one for current month to the public just as they published exchange rates or the inundating unsolicited bank product alerts we often received; and with considerations for owners of saving accounts with maximum deposits and regular transactions below a particular ceiling. The Consumer Protection Council (CPC) should also rise in defense of Nigerians who are the victims of irresponsible banking. We shall continue to reconsider and examine many anachronistic practices holding Nigeria behind as we continue striving and aspiring to become a truly great nation – collectively.
GOD BLESS THE FEDERAL REPUBLIC OF NIGERIA