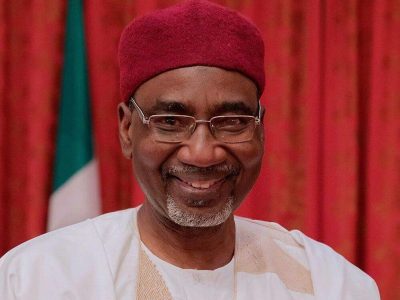 The National Industrial Court, Abuja Division, on October 20, this year, reinstated the dismissed acting Director General of the National Intelligence Agency (NIA), Ambassador Mohammed Dauda, who was a substantive director in the agency. To Dauda, who was sacked on March 6, 2018, the court awarded N1 million in compensation. Besides, he was to be paid accumulated salary and allowances due him from the day he was removed from office.
In an originating summons, filed through his counsel, Kanu Agabi (SAN), marked NICN/ABJ/136/2018, Dauda asked the court to determine whether the procedure adopted by a probe panel that recommended his dismissal as acting DG and a substantive director was in compliance with Article 8(1) and (2) of the National Securities Agency Act (CAPS 278), 1986.
Delivering judgement in the case, Justice Olufunke Anuwe granted all the reliefs sought by the claimant. She declared that Dauda's disengagement was "illegal, null and void", ordering his immediate reinstatement.
Ambassador Dauda, after his removal, was replaced by the present NIA DG Ambassador Rufai Abubakar, who hails from Kano State.
Then out of office, Dauda was quoted as having claimed that he was sent packing because he fought off pressure from "the very top" to hand over $44 million from the NIA's intervention fund. In a brief to the House of Representatives Committee on National Security and Intelligence in 2018, he claimed that his life was being threatened by "a gang" and requested protection for himself and his family.
We commend Justice Anuwe's exemplary courage in ruling in a case in which the personal stakes were high indeed. It shows that there are still men and women of honour and in the Nigerian judiciary – men and women who can readily stand to be counted.
As for the judgement itself, we urge that it be obeyed first. If those who should do so have a problem with it, then they should challenge it in a higher court. Disobedience to court orders, which was common place in the past, has no place in a truly democratic setting which we claim ours is.