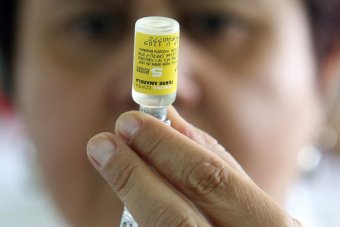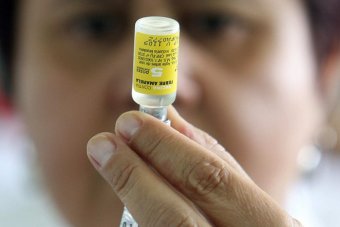 Nigeria, Saturday, Nov. 24, began the second phase of a grandiose programme to fight yellow fever. This phase seeks to vaccinate 26.2 million people in five states and the Federal Capital Territory, Abuja. The states are Plateau, Sokoto, Kebbi, Niger and Borno. The federal government is executing the programme with help from the World Health Organization (WHO), Gavi, the Vaccine Alliance and UNICEF. Yellow fever is caused by a virus spread through mosquito bites. A patient may present serious symptoms, including high fever and yellowing of the skin and eyes. However, the disease can easily be prevented by a vaccine that boosts the immune system.
Nigeria is one of 50 nations covered by the "Eliminate Yellow Fever Epidemics (EYE), steered by WHO, Gavi and UNESCO. It aims to protect the population, prevent international spread and contain outbreaks rapidly. The first phase of the Nigerian programme took place in January and February this year and succeeded in immunizing over 8 million adults and children in the 44 and 9 months age bracket in Kwara, Kogi, Zamfara states and parts of Borno. The second phase of the immunization is coming in the wake of the death of the two persons from suspected cases of yellow fever in Edo state.
A statement by WHO, quoted its Regional Director, Dr Matshidiso Moeti, as saying: "Immunizing more than 26 million people is a massive undertaking. This achievement will represent a huge step towards protecting people from the potentially deadly viral haemorrhagic disease, not only in Nigeria but in the African region." To ensure this phase of the vaccination campaign runs smoothly, the Federal Ministry of Health has trained and deployed Management Support Teams (MST).The CEO of Gavi, the Vaccine Alliance, Dr Seth Berkley, said, "Nigeria is on the front line in the global battle against yellow fever. Routine immunization coverage remains dangerously low, as shown by the latest outbreak, which is why this campaign is so important to protect the vulnerable. "While this campaign will save lives, we need to focus our efforts on the best long-term solution – improving routine immunization coverage so every child is protected, preventing outbreaks from happening in the first place."
We commend the government for undertaking this seemingly overly ambitious programme. However, with help from WHO and other partners having the right expertise and experience in the field, it should be able to achieve its aims. We were impressed by the sensitization programme that preceded the take-off. The success of the first phase provided a momentum going into this phase. We want to echo the appeal of the Director of Special Duties at National Primary Health Care Development Agency (NPHCDA), Dr. Joseph Oteri, for "Nigerians and their children to avail themselves" of this opportunity to be immnunized. Acceptability is the key to the success of the programme. We are easily reminded of the sad trajectory of our fight against polio, and hope the yellow fever immunization will not suffer the same setbacks.