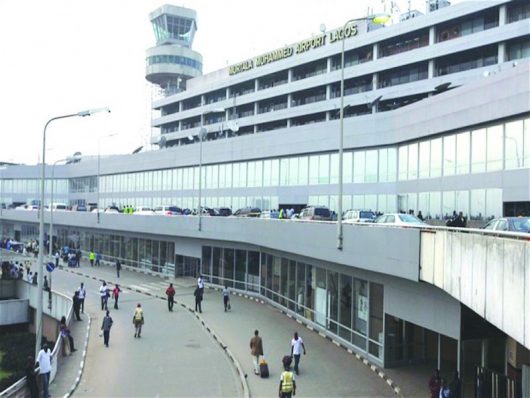 Henceforth, top federal government officials, including ministers, permanent secretaries and directors will be allowed no more two foreign travels in a quarter year. This is one of several expenditure curbs announced by President Muhammadu Buhari's administration last week. A statement from the office of the Secretary of the Government of the Federation in Abuja said the travel curbs also affected chairmen and chief executives of extra-ministerial departments. "Except with the express approval of Mr. President, ministers, permanent secretaries, chairmen of extra-ministerial departments, chief executive officers and directors are restricted to not more than two foreign travels in a quarter," the statement said.
"They are further required to make their presentations using the existing template and also secure approvals on specific travels as contained in the plan from the appropriate quarters." According to the statement, the Presidential approval "is an additional measure aimed at instilling financial discipline and prudence, particularly, in the area of official travels". This year alone, ministries budgeted N2.4 billion for official foreign travels.
The government said that publicly funded travels, both local and foreign, "must be strictly for official purposes backed with documentary evidence. In this regard, all foreign travels must be for highly essential statutory engagements that are beneficial to the interest of the country". The new policy directive says that the size of an official delegation headed by a minister should not " exceed four including the relevant director, schedule officer and one aide of the minister". It directs that "every other delegation below ministerial level shall be restricted to a maximum of three."
The Presidential directive specifies the nature of air flights officers are entitled to. Ministers, permanent secretaries, special advisers, senior special assistants to the President, chairmen of extra-ministerial departments and chief executive officers of parastatals will continue to fly business class and economy class for other public officers. "Also, travel days will no longer attract payment of estacode allowances as the duration of official trips shall be limited to only the number of days of the event as contained in the supporting documents to qualify for public funding. The Auditor-General of the Federation has been directed to treat all expenditures that contravene these guidelines as ineligible."
We commend Mr. President for taking these bold steps to stop expenditures that are a huge drain on resources available to government. Funding of foreign travels is one of them. Until now, top public servants frequently took money from the public purse for official trips that often did not happen. And even if they did travel, they usually overstayed the duration of the events they claimed to be attending in order to get more estacode allowances. No governments before now did anything as daring as what Buhari's has done to end the fraud. In this, he has the full support of the majority of Nigerians and his party, the All Progressives Congress (APC). The latter noted in a statement, "Clearly, the era when ministers and other senior government appointees splashed our common wealth on private jet trips, first-class tickets and limousines to ferry families and cronies around are over. Our public resources are now being rightly deployed to address our national infrastructure needs, social investments and other initiatives that directly benefit the people". Well put.