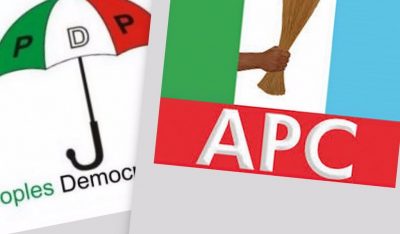 FRIDAY Column by Engr. Abubakar  A. Fari
The most sickening is that, when PDP with GEJ were in charge, they were using the Boko Haram bogey to corner public funds ostensibly for arms procurement to crush the insurgents, but were behind closed doors colluding and sharing the proceeds to themselves. The north-east zone where millions of Muslims had to face wickedness and misery designed by thieves in a party that now wishes to come back with aspirants shamelessly touting their intention to make "Nigeria great" and stamp out "corruption" that they are day and night fighting Buhari against. A combination of what the late Aminu Kano called "shashashu" or clueless who will smile when their brothers they claim are as good Muslims as themselves. These aspirants, never cared that in Maiduguri, Mubi, Madagali, Damaturu. Potiskum in Bauchi and even Kano all over, Muslims could not freely pray in their mosques during and after Ramadan period. Yet these "northern" quantitative" aspirants allowed these sordid and contrived horrible agenda to befall their innocent people with no media to blow their trumpet as the Sardauna said. Away with these jokers, away with ungrateful lots who have cases to answer for fraud as former so-called HE's and the ones authorised to spend billions but chose to let their people wallow in poverty smiling to their banks together with their unruly children and spouses. Some are rumoured to only deposit money into their bank accounts but not known to draw a kobo therefrom, till their death.
In a state, a "Muslim" governor allowed a minority who in a democracy should have a say but the majority to have their way. Yet it was the other way round. In a state an aspirant and a former Governor for strange reasons refused the late Sheik Jaafaru Adams of Daura to deliver sermon during the Ramadan month. Yet he was silent when an unruly minority from the state with the help of other religious and tribal jingoists from the neighbouring states invaded the state in a warlike manner chanting "No Sharia" as if the Nigerian Constitution for whatever it is has no provision for it. They attacked the Government House, humiliated his family and insulted his religion. They got away with the arrogance and the hate speeches and treasonable acts.
To worsen the case, these "special" Nigerians were compensated with strategic positions in government and superfluous traditional titles. With over 30 ethnic tribes some with less than 5000 people altogether, want to be in the same status with Emir of Zazzau that has 500 times their number. Even with respect to the enrollment in the armed forces and parastatals, with less than 30% voting power were given 75% slots in the military and security apparatus from his states in the 8 years he ruled. How can anyone justify such be trusted again to be fair and just other than to satisfy his ego and damage the spiritual and positive values of his people?
The sad story is that our "quantitative" aspirant and to some extent some Islamic sect die hards would appear like birds of the same feather with respect to an agenda to turn us into beggers. The enemity within as stated by the late Aminu Kano manifests when Hausa-Fulani comes to power. We never heard their people oppose Christian GEJ, or Obasanjo and even IBB that Bafarawa says he consult with in his recent interview in the newapapers.
Away with these quantities that in the inside, their heart of hearts are spiritually and materially corrupt, dishonest and are known for self service, envy and short-sightedness.
I do not believe Buhari is 100% infallible. As a human, he is prone to the whispers of Satan as stated in the Qur'an 12:53. But so far, he has proved to be at the age of over 75 and from his records better than any Nigerian alive today in probity and as the best material for the Nigerian President for posterity not just to grab few miserable millions that one will die and forfeit. My advise to the 14 "quantities", or "hopeful" is to wait till after 2023. After all even then of the 14 desperados, or "players" according to Bafarawa even if they were alive only one can be sworn in as the President no matter the gimmicks.
Given that most are Muslims, they should remember that Allah (SWT) says that he is just. In addition, Allah (SWT) and through his Prophet Muhammad (SAW) in a Prophetic Hadith reminds us that the unclean should not be used to court his favours and any use of such dirty wealth in any way will not be accepted by Allah (SWT). The saying questions a man who was born with and raised with illegal or corrupt wealth and he was fed and clothed with the same corrupt wealth and he prays and raises his hands up and seeks the grace of Allah (SWT). The Prophet in the Hadith questions how will Allah (SWT) answer his prayers. One can add that these quantitative aspirants are believed by Nigerians to be in the pursuit of their goals of aspiring to the office of the President of Nigeria by campaigning with ill-gotten wealth and in a do-or-die manner. Head or tail, only one Will emerge. So a stitch in time saves nine.