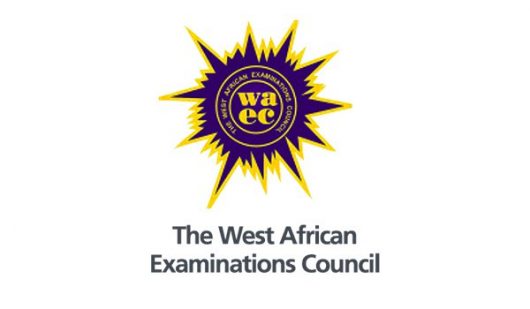 The Nigerian government said its unity school's would not reopen on August 4 as reported earlier. Its reason is that it is not safe to reopen the schools because the coronavirus curve has not flattened. And because of this, students of these schools, 104 in all, will not write the West African Senior Secondary School Certificate Examination (WASSSCE) that WAEC had rescheduled for Aug. 4 — September 5.
WAEC conducts this qualifying examination for final year students of secondary schools in four West African countries – Nigeria, Ghana, Sierra Leone and The Gambia. Announcing Nigeria's position July 8, Minister of Education, Mr. Adamu Adamu, said because of rising Covid 19 cases (over 30,000 and still counting) from its index case confirmed on Feb. 28 Nigeria could not risk reopening of schools. "Our schools will only open when we believe it's safe for our children and that is when the situation is right, not when the incidence of the infection is going up in the nation", he said. "I just want to make it clear. We will not open schools soon for examination or for any reason unless it is safe for our children. WAEC will not determine for us what we do. Schools will remain closed.
"I will also like to use this position to ask those states that have already announced (reopening), I appeal to them. I think it is not safe. I feel responsible for all children, not just those who are in federal government controlled schools. Please, let's save our children from this. One infected child is enough to infect a whole class. When they close from class, they go into the dormitory. This is not the right time to open schools. I appeal to the states that have already announced reopening of schools to reconsider it (the decision)."
The federal government's position has not been well received across board. Critics, including former Vice President Atiku Abubakar and a number of federal lawmakers, think there was no consultation with other key stakeholders on the matter. They also fear that the education of over a million young Nigerians has been jeopardized. It is noteworthy that opposition to the government's decision has come from mainly rival politicians. This is to be expected and the government has rightly ignored their partisanship.
The second thing to note is that Ghana which recently reopened its schools is considering a second closure. The schools are reporting student and staff coronavirus infections by the day. Australia which also recently began reopening public life is also having a second look because of renewed Covid 19 infections. The United States is also experiencing a second wave of the virus, far worse than the first. In the light of this, we believe the Nigerian position is more sensible. A dead child cannot get an education.