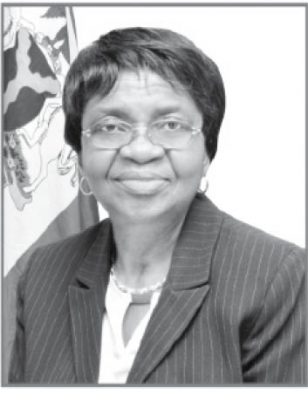 By Tobias Lengnan Dapam
In its determination to weed the country of substandard medicines, the National Agency for Food and Drug Administration and Control (NAFDAC), said from January next year, it will be mandatory to identify and test the active pharmaceutical ingredient for all imported and locally manufactured drug products to ensure compliance with international standards for starting materials and making sure they are actually used during production processes.
NAFDAC said beside safeguarding the health of the people, this regulatory control will also build confidence in Nigerians about the medicines that are available in the country since Substandard/Falsified (SF), medicines can come in through importation.
Speaking on Monday during a press conference in Abuja, the Director General of the Agency, Prof. Mojisola Adeyeye said the plan will also reduce substandard and falsified medicines to 5% prevalence in Nigeria by year 2025.
"Globally, the prevalence is about 10%. The last data we have on prevalence of SFs in Nigeria is 16.7% but that was about 14 years 390' .Thus, it is high time we did the survey on the prevalence".
She said that the fight toward eliminating substandard, adulterated and unsafe drugs, medical devices, foods and water in the country is none negotiable.
"Substandard and falsified medicines have become a global problem that presents enormous public health challenges to National Medicines Regulatory Authorities in both developed and developing countries. Along with other countries, NAFDAC is maximizing the efforts to curb the menace of'SFs.
"The unpatriotic business men/women involved in the illegal manufacture, importation and distribution of substandard and falsified medicines target medicines with high volume of use for the treatment of diseases of public health interest. The classes of medicines targeted include: Antimalarials, Antibiotics, Antihypertensives, Antidiabetic agents and Life style drugs.
"The public health implications of SFs are numerous and these include the following: Increased hospital admissions, Prolonged stay in the hospital, Development of resistance (drug resistance or multi-drug resistance or cross resistance), Treatment failures and death.
"All these lead to: Increased cost of controlling disease increased out of pocket expenses, increased human suffering, loss of confidence in the healthcare system and increased burden on the healthcare system."
She added that NAFDAC has been highly proactive and vigilant toward curbing SFs in the country in all efforts to safeguard the health of the Nigerian populace.
"In 2018, we started a country-wide inspection of one hundred and sixty-five (165) companies in Nigeria using international standards in order to ascertain GMP compliance. Part of GMP is the use of appropriate manufacturing equipment and facilities by manufacturers to ensure adequate controls and measures are in place for production of quality products
"This GMP Road Map is extremely important because SF products can occur during production. This can be due to poor GMP of the factory, bad raw materials, poor packaging and bad formulation.
"In March 2019, NAFDAC instituted the Five Plus Five Validity (5+5 Validity) for several reasons among which is dumping of drug products in Nigeria: This occurs through multiplicity of registration of same drug for the same dosage form (Tablets, Suspensions, etc.) or product that has resulted in the glut of some products and possible SFs.
"Having known that significant amounts of SFs are imported as unregistered, or registered but with compromise on the content after approval to become substandard, one of the drives of my administration is to encourage local manufacturing for products that can be manufactured in Nigeria. A new policy to achieve this is through the 5+5 Validity as explained below: NAFDAC advises importers whose products have enjoyed 5-year registration and are due for another 5-year renewal to produce blue print of migration to local manufacturing or to partner with indigenous manufacturer for local production, if they so wish. There must be evidence of migration by the 8'" Year with a full blue print. Submission of the full blue print would allow for the last and 3ml Five-Year renewal. For newly registered imported product, the validity procedures will be similar.
"If there is more than enough capacity to meet the in-country demand, the product may not enjoy the 5+5 Validity. The regulatory control will be done with the understanding of ensuring drug security, reducing unemployment and contributing positively to the growth of the economy."
She said NAFDAC now encourages innovation from local manufacturers by giving 5-year market exclusivity to the innovator company that has the capacity to meet the country demand, during which there will be no approval of a similar product.
The agency plans to work closely with the pharmaceutical regulatory and professional bodies to jointly call for action in curbing SFs.
"The Religious Communities, Traditional Rulers, other Community-based Organizations and Concerned Citizens are also very critical to curbing SFs. Several months ago, a citizen reported lack of expect effect of an antibiotic, the person reported to NAFDAC. The product was tested and found to have zero content of
drug. Investigation was carried out and it resulted in a raid at the Onitsha Bridge Head".
She called on members of the public to refrain from buying medicines on the internet.
"People should always look out for NAFDAC registration number on medicines before purchase . The physical appearance of medicines such as should be checked to see if there are noticeable differences compared to what they are used previously. . Date markings on the products should always be cross-checked. Always report suspected SF to nearest NAFDAC office or call 0800-1-NAFDAC (1800-1-623322).