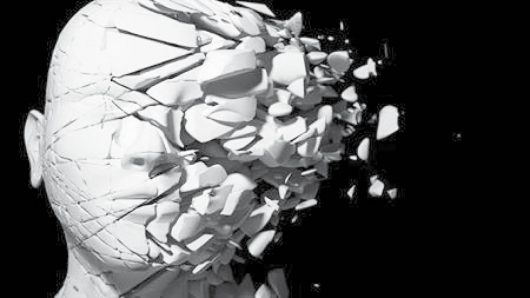 The best way to tackle stress is to address cultural issues both at an organisational and national level, writes Claire Saunders CFIOSH.
Stress is a workplace hazard, but it is not one that can be engineered out using conventional methods. It appears that employers are struggling with addressing the root causes, so they are just tackling the symptoms and aiming interventions at individuals.
I see a lot of organisations doing good things in supporting those with stress and mental health issues and managing sickness absence. Employers may also put in place good people policies and provide excellent training and development opportunities. This is all important, but there seems to be an acceptance that the workplace will continue to be stressful, so the focus is on making people more resilient, providing support and helping people get better. If we approached other workplace hazards in the same way as we seem to be approaching stress we'd have first-aiders everywhere and our accident rates would be rocketing.
There is little guidance for employers on what good control of work-related stressors looks like. The solutions offered in the HSE workbook Tackling Work-related Stress Using the Management Standards Approach are focused primarily at the individual and team level. Even the case studies on the HSE website do not cover how organisations have addressed causes such as change, demands, control and role.
The Chartered Institute of Personnel and Development's (CIPD) report, Health and Well-being at Work, is an annual survey exploring trends and practices in UK workplaces. Its April 2019 edition found that less than half of those that were taking steps to tackle stress believed their efforts were effective. Although one in six reported they were ineffective, there was a declining number attempting to identify the causes of stress through staff surveys or focus groups.
The CIPD report identifies heavy workload as by far the commonest cause of work-related stress. Tackling Work-related Stress Using the Management Standards Approach advises that a way to achieve the standard is to "ensure sufficient resources are available for staff to be able to do their jobs (time, equipment etc)".
Economic challenges
An important issue in the public sector, in particular the National Health Service and education, is the huge changes being led by government policy and the demands being placed on organisations arising from austerity. As much as these organisations may like to be able to ease work demands, they must respond to changes in policy and balance the books, so employees are constantly being told to do things differently and "do more with less". The reality is that over the period the HSE management standards have been in place, the pressures on public services have morphed. Other workplace hazards don't grow and change in this way. Any improvements they try to make are cancelled out by the increased demands they are facing. No doubt there are similar issues in the private sector.
Another major work stressor is change. We have seen huge changes in employment practices over recent years, with more short-term and zero-hours contracts, frequent restructuring, company mergers and acquisitions. We are told that employees no longer have the comfort of expecting a job for life. Change and job insecurity will inevitably be stressful for many, so the best advice the HSE gives is to manage the change well, with good communication and support. With workplaces undergoing frequent change, any tangible controls put in place to manage any of the management standards are likely to be quickly overtaken by events, eroding the effectiveness of the intervention.
Stressors such as demands and change are particularly challenging, but many employers are not even identifying and addressing some of the everyday frustrations employees face, such as inefficient work systems, inadequate training in the use of technology, poor email management, inadequate thermal environments and, the old chestnut, car parking. Using a stress risk assessment to tackle some of these issues would at least show employees that their employer is listening and help them to feel better about work.
Another work stress issue is management competence. I see giving people the skills to manage and lead their team in a supportive way is critical. My thoughts are supported by the findings of the Health and Well-being at Work report, which found management style to be the second biggest cause of stress (relationships come third, which also suggest that managers are not tackling these issues).
Building resilience
Teams that are managed well can ride the waves created by organisational and external demands. Employees are often promoted to management and leadership positions because they have performed well in other aspects of their work rather than showing a flair for leading and managing people. It is essential to invest in giving them the skills they will need to lead, coach and motivate their team, so that everyone can perform well and be resilient in the face of competing demands. I would encourage employers and managers to use the HSE line manager competency indicator tool to assess training needs in this vital area.
Unfortunately, there will always be poor managers who will not recognise (or care) that they are the problem. So, organisations also need to be willing to tackle this, particularly practices that amount to bullying, no matter at what level of the organisation they occur. There is little point in investing in wellbeing programmes if the experiences of employees at team level do not reflect the messages promoted at the top of the organisation.
Added to increasing work stressors are the rising pressures that employees must tackle outside work: teenage stress, financial concerns, ageing relatives, commuting, to name a few. Work stress is just part of a wider societal rise in mental health issues. All these are being put into the mix and make it difficult to untangle workplace from home. The increasing recognition of many employers of the need to support work-life balance and provide more flexible working is positive. However, employers do need to ensure policies in this area translate into meaningful action and that changes such as reduced hours do not just lead to increased intensity of work.
Many of the solutions to workplace stress offered by the HSE are around fair policies, involving and listening to employees, good communication and training. In essence, it is about creating a supportive organisational culture that recognises employees as individuals and invests in them – a win-win for bodies looking to improve employee engagement and motivation. As safety and health practitioners we all know that this is also the health and safety culture nirvana we all aspire to. We know that good work is good for mental health. And studies on what makes a good job have found that enlightened employers that invest in and empower their workers reap the business benefits of a loyal, productive and motivated workforce. However, many are missing the mark, and at the other end of the scale, organisations such as Amazon and Sports Direct have been criticised in the press for their 'Dickensian' working conditions.
Wanting better
So the solution to work stress is more about management approach than the control of risk. It seems that the only way to address stress is to address cultural issues both at an organisational and national level. And there are signs of a societal cultural shift away from wanting more to wanting better. Quality of life and environmental and human sustainability are becoming as important as economic sustainability.
Although it is easy to criticise the mushrooming wellbeing industry as being focused too much on the symptoms and individuals, it is a catalyst that is fuelling this cultural shift. Employees are increasingly demanding a better, more supportive workplace that will enable them to improve their lives, and employers are starting to recognise the business need. Perhaps this is an area where we will see a bottom-up approach to tackling risk. It does offer opportunities for safety and health practitioners to ride the bandwagon, link health and safety to the case for good jobs and the wider wellbeing agenda and use it to increase employee and employer buy-in.
*The views expressed here are those of the author and do not represent those of her employer.