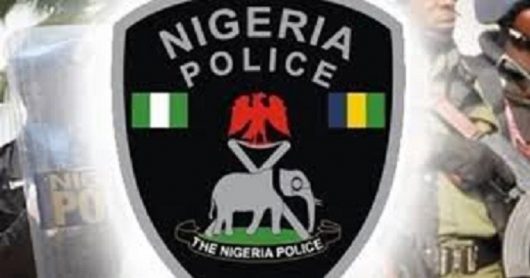 By Onikepo Braithwaite
The Cambridge Dictionary defines torture as "the act of causing great physical or mental pain in order to persuade someone to do something or to give information, or to be cruel to a person or animal".
In 1991, when I was doing my Court Attachment at Ikeja High Court, I observed that in most of the armed robbery cases that were before the court, the accused persons always claimed that their confessional statements were obtained under duress, by means of the Police torturing and subjecting them to inhumane treatment. Whether true or false, it was almost a standard defence. Invariably, there would be a trial within the trial, to ascertain the veracity of the allegations against the Police and how the confessional statements were obtained, before the trial could proceed.
Mr X
On one of those occasions in court, I got talking with Mr X, one of the accused persons in a robbery case. I guess the trial Judge was not impressed with X's 'duress' allegation/defence, because the court ruled against him, the trial proceeded and he was sentenced to 14 years imprisonment. X and his cohorts, had snatched a car from a motorist, though they had not harmed the victim physically. X kept in touch with me, writing me letters from Prison. He told me that it was a normal occurrence, for the Police to torture suspects into confessing.
A Tool to Make Suspects Implicate Political Opponents?
Over 25 years later, we find that the Police are still using the same torture tactics, to conclude their investigations and interrogations. If you saw the video clips making the rounds on the internet, allegedly of the callous, heartless, and evil Offa armed robbers in action (who deserve whatever harsh judgement comes their way, for their gruesome killing over 30 innocent people in cold blood), you will see how agile they were, running around the place, shooting and throwing teargas canisters all over the place.
After a few days spent in Police custody, during their public parade, I observed that at least two of them were now limping, one even with a bandage wrapped around his injured right foot! What could have happened? Could they have sustained those injuries, possibly in a bid to escape apprehension by the Police? Or could it be that, they sustained the injuries, when they were tortured into making statements to implicate those that are perceived to be political opponents of certain 'powers that be' and the like, to settle scores, by attempting to rope them into their criminal activities? I also read in the media, that the leaders of the Offa robbery gang, were not paraded in public with their other gang members, and have not been seen by anybody except the Police? Why? Are they being hidden from the public for special reasons? For example, to hide them from public glare, until injuries inflicted on them during 'interrogation' are healed and no longer visible?
Some months ago, I read in one of the dailies, that one Isa Garba, was arrested first by the Military, before being transferred to the Police, in connection with the murder of one Lawal Madugu early this year. In his confessional statement, Garba who apparently implicated Senator Shehu Sani, later recanted and resiled from his earlier statement, claiming that some soldiers had forced him to implicate the Distinguished Senator! What did he mean by 'force'? Torture?
Red Herring
Now all of a sudden, rather conveniently, after the Inspector General of Police (IG) failed to honour two invitations to appear before the Senate, we have the Senate President, Dr Bukola Saraki, and the Governor of Kwara State, Alhaji Abdulfatah Ahmed, being accused of having links to the Offa armed robbery (according to a Channels News Report of 4/6/18). With the public outcry against the ridiculous allegation, the Police stepped it down, to the armed robbers only being their political thugs! A libellous and defamatory smear campaign, if you ask me, to demonise and vilify Dr Saraki, and deflect the public and even the Senate's attention, from the fact that, to date, the IG has not honoured the Senate's invitations to appear before it, to explain why he has failed to protect the lives and property of many Nigerian citizens, like those of the people of Benue State! (and explain about the Dino Melaye saga).
The Police Public Relations Officer, Jimoh Moshood, who suddenly vanished, when people called for his sack, after he committed a serious 'faux pas' by making insensitive disparaging remarks about the Governor of Benue State in a Channels television interview (Sunrise Daily), calling him a 'drowning man', suddenly resurfaced a few months later, making his debut after a hiatus, by sensationally parading the Offa armed robbers to the public, thinking that people have forgotten his indecorous comments! I haven't.
Are Nigerians, really going to fall for their diversionary tactics?
The Anti-Torture Act 2017
Despite Section 34(1)(a) of the 1999 Constitution of the Federal Republic of Nigeria (as amended)(the Constitution), which specifically prohibits torture and inhuman or degrading treatment, and the new Anti-Torture Act 2017 (ATA), the Police may still be somewhat unperturbed about Torturing.
It is indeed, sad, that every movie one watches on Africa Magic, which involves crime, the Police, and interrogation of suspects, the Nigerian Police are always portrayed as using means of torture and intimidation, to extract confessions. In most of the movies, suspects are beaten up mercilessly, given electric shocks, hot iron burns etc, during interrogation. Are these movies an outright falsehood, exaggeration, or an accurate depiction of what actually occurs in reality? I believe that, by logical deduction, and with the recent need to enact the ATA (there is no smoke without fire!), one can safely say that, the truth lies somewhere between exaggeration and accurate depiction.
Some have argued that, there were no specific laws in Nigeria, against torture before the ATA, except for the Constitution which they say is not explicit. However, Nigeria signed (1998) and ratified (2001), the 1984 United Nations Convention Against Torture and Other Cruel, Inhuman Degrading Treatment or Punishment (UNCAT), which aims to prevent torture and other acts of cruelty throughout the world. Nigeria has also ratified OPCAT, which is the Optional Protocol to UNCAT.
The issue was that, torture had not actually been criminalised in Nigeria. It was seen as, at best, a civil wrong, unless it resulted in death. The development is that, Section 8 of the ATA, provides that anyone who is guilty of committing torture, shall be liable on conviction to 25 years imprisonment. If the victim dies in the course of the torture or as a result of it, the Torturer shall be charged for murder. Criminal proceedings, do not stop the victim, from instituting civil proceedings for damages and compensation, for any torture inflicted.
Section 7 of the ATA makes the person directly inflicting the torture or the person present during the torture (aiding and abetting), liable as the principal. Similarly, a superior officer who instructs his juniors to torture, is liable for the offence of torture as a principal.
The definition of Torture in Article 1 of UNCAT is similar to its definition in Section 2 of the ATA – which states that (1) torture is deemed committed when an act by which pain and suffering, whether physical or mental, is intentionally inflicted on a person to – (a) obtain information or confession from him or a third person; (b) punish him for an act he or a third person has committed or suspected of having committed; or (c) intimidate or coerce him or third person for any reason based on discrimination of any kind.' Further, it proposes that Torture does not include pain or suffering in compliance with lawful sanctions.
Some of the examples of the acts that amount to Torture in the ATA, apart from violence and physical abuse, I found rather sickening. For example, "….forcible feeding with spoiled food, animal or human excreta or other food not normally eaten", "the submersion of head in water or water polluted with excrement, urine, vomit or blood". Torture can also be mental, for instance, making a suspect undergo extremely long periods of interrogation, and sleep deprivation. These are also recognised as torture, in the ATA.
Torture is not only the preserve of the Nigeria Police Force. The Military and other law enforcement agencies, also stand accused of this practice. In 2016, for example, one Desmond Nunugwo died after being in EFCC custody for just 6 hours. He was apparently hale and hearty, at the time of his arrest. What was done to him, while he was in EFCC custody?
How Effective will the Anti-Torture Act be?
But how can the Nigeria Police (and indeed, other law enforcement agencies), be made to desist from this age long practice of torturing? How can the ATA be enforced? By having the National Human Rights Commission, carry out regular inspections of cells, prisons and all detention facilities in Nigeria, to ascertain that inmates are not being tortured. In addition to this, for Nigeria, who has ratified OPCAT, to also agree to international inspections of places of detention by the United Nations Sub-Committee on the Prevention of Torture (SPT). The reports and recommendations of the SPT, are confidential and cannot be published, without the consent of the State party. These measures, will at least, be a step in the right direction.
Onikepo Braithwaite is a Legal Practitioner.