Still on the last emir of Kano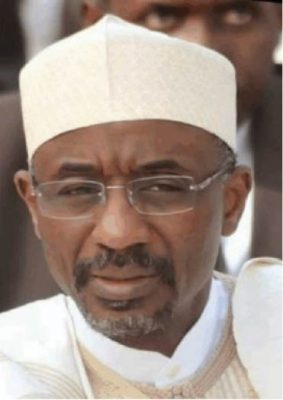 Monday Column by Emmanuel Yawe
royawe@yahoo.com | 08024565402
Sanusi Lamido Sanusi had many attributes that qualified him to be Emir of Kano. A few days after he was dethroned, I read in the media that his personal library in the palace was stocked with books worth about N200 million. Only a man devoted to reading and the pursuit of knowledge would spend such a prodigious amount of money on books.
Kano was a center of scholarship right from pre-colonial times. Islamic scholars from the West African sub region made Kano their home as the city made advances in trade and industry. It was thus normal for an Emir of Kano to devote so much money to learning.
Secondly, Kano is a city of commerce while Sanusi is a distinguished economist and banker – qualities that Kano needs. He studied economics at the Ahmadu Bello University where he obtained a Bachelors and then a Master's degree. He then lectured in the department at the university before taking to banking. He had a successful career in banking notably at UBA and First bank before he capped it up with his appointment as Governor of Central Bank of Nigeria, CBN.
For all his qualities, Sanusi is a restless man. He talks freely and with great energy. The first time I watched him speak on television as Governor of Central Bank, I went away with the impression that whoever got him into banking destroyed the career of a successful theatre artist. That is where I felt his skills could have been of maximum use. His theatrical postures soon got him in trouble with President Goodluck Jonathan who eased him out of the bank.
Then his Uncle, Ado Bayero, the Emir of Kano died and Sanusi a Prince of the Emirate successfully contested for the throne which he ascended in 2014. That did not tame the outspokenness in him. Perhaps, that is another trait from Kano. The most popular politician in Kano, Mallam Aminu Kano was a man who was not tamed by his position in government. In 1950, he wrote a very angry letter to the British Colonial government, resigning his position as a teacher in a colonial school. The letter read in part:
"I resigned because, I refused to believe that this country is by necessity a prisoner of Anglo Fulani Autocracy or the unpopular Indirect Rule system. I resigned because there is no freedom to criticize this most unjust, anachronistic and un-Islamic form of hollow institutions promulgated by Lugard. I resigned because I fanatically share the view that Native Administrations as they stand today with all their too trumpeted "fine traditions" are woefully hopeless in solving our urgent educational, social, economic, political and even religious problems. I cannot tolerate these institutions because of their smell."
Strong words for a man from what was considered the "conservative north" at the time.
Again as Yakubu Gowons Federal Commissioner (Minister) for Health, he led a demonstration by Nurses against the health policies of the Gowon government.
Kano has played a special role in my life. Normally I am reticent to comment on controversial issues from there. It was in Kano that I slowed my speed as an itinerant journalist with a short but turbulent career. In Kano, I stayed on one job as an editorial staff of the Kano State owned Triumph Newspapers for three years. It was in Kano I reached the top of my career with my appointment as Editor of Triumph.
Long before then, in 1960, just before independence an Alkari judge did the incredible thing of sending my father to a six month jail from the comfort of his bathroom. My father had been caught in the village market square in Donga shouting the name of his political hero, Joseph Tarka. Dragged to the house of the judge by Native Authority Police, it was discovered that the judge was in his bathroom. But this did not stop him from handing down the six month judgment which he promised would be reviewed after he finished his bath. It was a terrible judgment and my father was going to serve out the sentence but for the intervention of Aminu Kano who took it up with the white Divisional Officer at Wukari. My old man was set free.
Additionally, I have many good friends in Kano. When a controversial issue breaks out in the volatile state, I take my time to study it first. On the 9th March 2020, I was in Kaduna, set to attend a meeting of the Arewa Consultative Forum billed on 10th March. Suddenly, Governor Ganduje came out with the big stick and smashed it on the head of Sanusi. On the 10th, we held the meeting and an election in which I won as the National Director of Publicity for ACF.
Immediately after the election, I was confronted by a horde of reporters who wanted to know the opinion of ACF on the deposition of the Emir. We journalists can be overzealous and funny sometimes. The new EXCO of ACF had not held a meeting let alone come out with a position on the deposition of that day.
The deposition of an Emir in the north has always been a controversial decision. I was an Editor at Triumph newspaper in Kano when the military governor of my home state of Gongola, Col Yohana Madaki deposed the Emir of Muri, Abba Tukur holy hell was let loose. First was the fact that the military governor was a Christian and the action was given wrong religious interpretation. Secondly, the governor did not consult the military hierarchy – particularly the military President- before taking such a drastic measure. He just dethroned the man and banished him to a rather remote village.
The action haunted Col Madaki for the rest of his career. I joined the Gongola State government as an aide to his successor, Group Captain David Jang. We managed the crisis until he appointed the current Emir of Muri.
Since then, many more first class Emirs have been given the boot. Certainly, unlike the British, we have not perfected what the relationship should be between the government and the nobility. In 1986 when Madaki sacked Tukur, the colonial law which said a dethroned Emir must be banished was still in force Ganduje was definitely not aware that the courts have taken away such powers. After dethroning Sanusi, he had a big problem where to dump him.
Sanusi Lamiido Sanusi was a new generation of 1st Class Emirs in the north. His tragic exit is a sad event. It is time the north decides what to do with its traditional institutions. This is one humiliation too many.