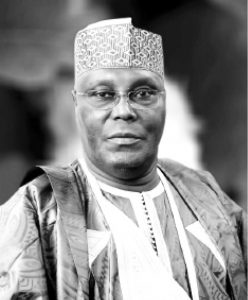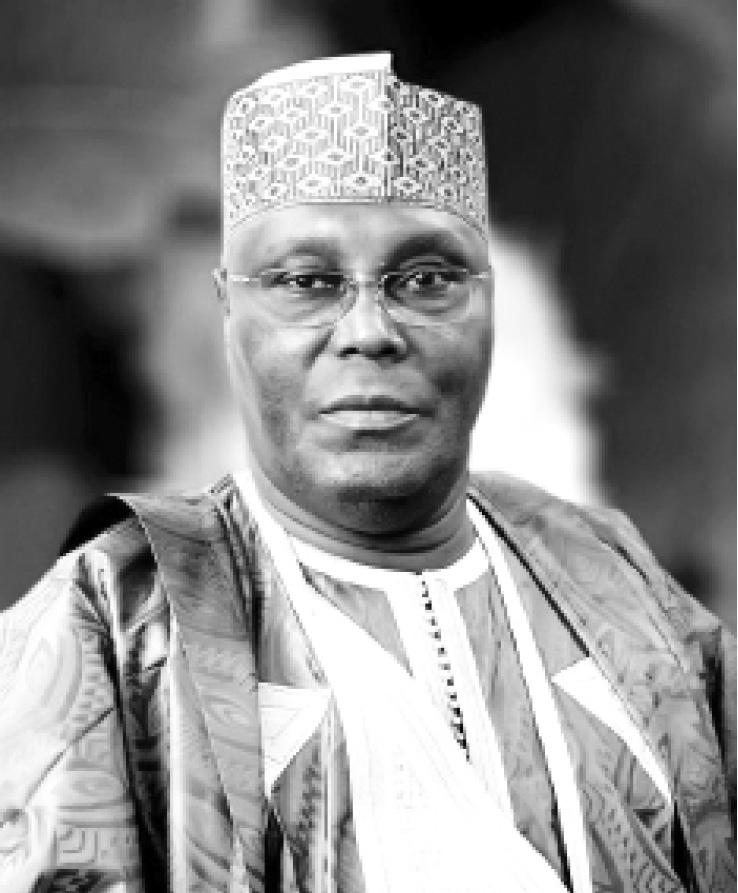 Former Vice President Alhaji Atiku Abubakar has alleged intimidation against him after the Sunday, Nov. 11, search of his private plane by a special security squad at the Nnamdi Azikiwe International Airport, Abuja. He was returning after a weeklong strategic political fling to Dubai, the United Arab Emirate (UAE). Writing on his twitter handle @atiku, the presidential candidate of the main opposition party, Peoples Democratic Party (PDP), said: "I arrived to Abuja this morning (1.30 am, Sunday) to a search by agents of the state, aimed at intimidating me and my staff." I am committed to building a Nigeria where no citizen is intimidated by agents of the state who are paid to protect them."
Atiku and his supporters believe that as a former president and now the candidate of a major party, he should not have been subjected to the indignity of a body search. One of his loyalists, Senator Ben Murray-Bruce, went so far as to say the search was "reckless harassment". He added on his twitter handle: "Alhaji Atiku submitted himself to the search, although as a Presidential candidate of a major party, he is supposed to be protected by the Nigerian government, the same privilege given to Buhari from 2003 to 2015 elections."
Reacting to Atiku's allegation, Minister of State for Aviation, Mr. Hadi, Sirika, explained that Atiku and his plane were subjected to "routine security measures" at the airport when he returned from Dubai where he had been strategizing on the 2019 presidential election. He dismissed what Atiku said as "a mischievous attempt to grab the headlines… For the records, all incoming passengers on international flights go through customs, immìgration, health and security screening. Where the aircraft is using the private, charter wing, as the PDP candidateandidate did, such arrivals are met by a team of the immìgration, customs and other security agencies. They go to the arriving aircraft as a team. The airport authorities confirm that this is a routine process, applying to all international arrivals, including the minister unless the passenger is the President of Nigeria. The President, the Vice President and passengers aboard planes in the Presidential air fleet use the presidential wing of the airport. While it is true that the Task Force on Currency at the airport did the routine action of checking the former Vice President's travel bag, he was accorded full respect as a senior citizen. These checks are mandatory, conventional, internationally applied and routine. No one is excused under our laws."
We, at Peoples Daily, are not surprised by the dust the small incident of Sunday has kicked up. In less than a hundred days' time, the nation will be in the thick of federal and state elections. Atiku is the man the main opposition party is using to try to unseat the incumbent president, Muhammadu Buhari, of the All Progressives Congress (APC). The stakes are very high. Though campaigning has not started formally, the tentative brickbats are well underway. We see the hullabaloo over the Atiku incident as one of these.
However, we want to say that the victim narrative that the Atku camp, including his party, wants to push should not becloud the facts of the matter. And what are these facts? Firstly, Atiku is a former vice president of this nation and now the presidential candidate of a former governing party that wants to return to power in 2019. Secondly, Atiku, when leaving the country, must have been routinely checked at the airport. He did not complain then. Thirdly, on his return last Sunday, he also was routinely screened, but this time he decided the whole world must hear about it. Fourthly, the special security squad that frisked him recognized him as the nation's former No. 2 Citizen and treated him as such –courteously.
Fifthly, if the search carried out on Atiku is a standard global procedure, is Atiku, a regular international traveller, saying that he doesn't get searched at all at the international airports he passes through? He cannot say that because he would not be saying the truth. Sixthly, this same standard routine procedure is now embedded in our aviation law, and only a sitting president and vice president are exempted. Atiku is neither. He will be if he wins in 2019, but for now he, like every other Nigerian, must respect the laws of the land.