Speakership: APC Leadership, Gbajabiamila, Must Reach out to Dogara – Hon. Agbonayinma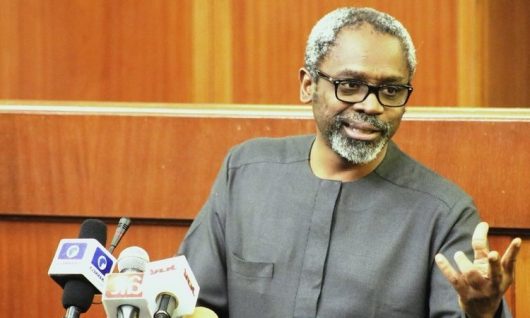 By Tordue Salem, Abuja
A member of the House of Representatives, Hon. E. J. Agbonaiyinma (APC-Edo) has warned the leadership of his party and aspirant for the opposition of Speaker of the ninth Assembly, Hon Gbajabiamila(APC-Lagos), not to ignore out-going Speaker Yakubu Dogara's capacity to sway the vote against the anointed candidate of the ruling APC for the headship of the Green Chamber.
Gbajabiamila is tapped by the National Chairman of the APC, Adams Oshiomhole and the presidency, to lead the House from June. But several others in both the People's Democratic Party and the APC, have since risen against him, fueling speculations, that Dogara, a member of the PDP may play a critical role in determining who clinches the highly coveted seat of the Speaker of the people's house.
In an exclusive interview with Mr. Agbonayinma yesterday, the lawmaker adviced his party and Mr. Gbajabiamila to lobby Dogara's for PDP votes, in order to avoid a rejection of the party's choice.
"You can't underrate Dogara's in the race for the emergence of the next House leadership. He is sound and has an old man's wisdom.
He is coherent and does not discriminate. He is also a formidable person, so if you think you don't need him to besupport your candidate, then you must be joking", he warned.
He adviced further that the party's decision to bone leadership positions to bcertain areas, should be followed by an intense lobbying of all other political parties in the House, other wise, he warned: "we may have a repeat of 2015".
It will be recalled that Hon. Dogara, an international lawyer from Bauchi State, had emerged the Speaker in June 2015 against his erstwhile party, APC's choice of the same Gbajabiamila.
Dogara had railed against the choice of Gbajabiamila at the time, getting block sympathy votes from members of the PDP and dividing the votes of his party at the time, leading to an overwhelming victory against his closest rival, Mr Gbajabiamila.
Dogara, is seen by many insiders to be more favourable to the candidature of a minority Speaker from the Nort-Central, fuelling fears that the plans of thevruling party may, once again be upturned, if the situation is not delicately and wisely handled a week from now.
Both Chambers of the Nation Assembly will be dissolved first week of June, to have way for a new set of presiding officers in both the Senate and the House of Representatives.