South Korea, Nigeria to boost bilateral ties through sports, arts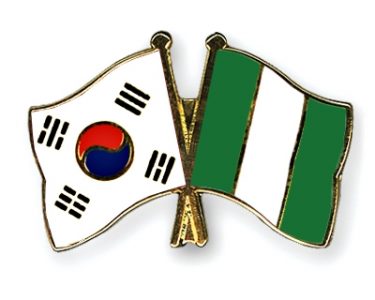 By Ikechukwu Okaforadi
The government of South Korean has expressed its commitment to boost the bilateral relationship with Nigeria, especially through sports, entertainment and arts and cultural endowment.
The Director of Korean Cultural Center in Nigeria, Han Sungrae, said this in Abuja during a show to enable Nigerians cheer up the Nigerian contingent to the 2018 Winter Olympic Games holding in PyeonChang, South Korea.
In an interview with participants after the ceremony to mark the competition commencing on February 9, Sungrae said it was the first time Nigeria is sending a contingent to participate in the game, adding that it will mark a watershed in the bilateral relationship between Nigeria and South Korea, especially in the area of sports.
"It is a thing of joy for Nigeria to participate in the 2018 PyeonChang Winter Olympic Games. This is the first time Nigeria is participating in a winter Olympic. I commend them for this great achievement.
"However, the centre will continue to look for avenues to boost our relationship in areas like: culture entertainment, sports and others.
"Although we are doing well in the areas of poetry, education and arts, but we will continue to do better to take our relationship to the next level.
"I want to use this opportunity to also congratulate the four Nigerian ladies that will be participating in the winter games in Korea. I wish them well,'' Sungrae said.
Meanwhile, the three Nigerian contingents to participate in the game are Seun Adigun, 31, Akuoma Omeoga, 25 and Ngozi Omwumere, 26. They are the first Nigerians and African athletes to take part in the Bobsleigh event during the winter Olympics.
Also, Simidele Adegbo, 36 who started training in 2017 and had competed for University of Kentucky, U.S., is the only contingent from Nigeria to participate in the Skeleton event at the games.
The sports event which will last for seventeen days, has fifteen discipline, one hundred and two medals, ninety five participating countries, with two thousand nine hundred athletes, including Nigeria.
The 2018 winter Olympic Games in PyeonChang, South Korea has the slogan "Passion Connected", and it will also have in attendance athletes from the North Korea, which has since confirmed its participation in the game.