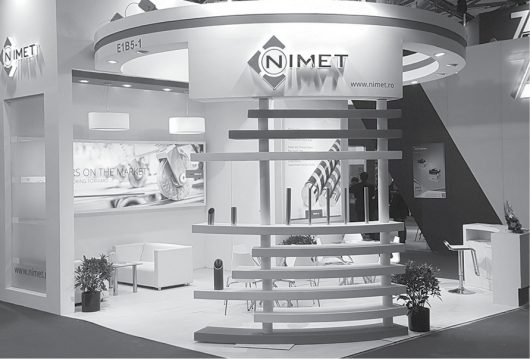 By Miriam Humbe
2019 has been predicted to be an El- Nino year. El-Nino is the warming of the Pacific ocean water near the equator, off the coast of Peru, occurring typically every 3-7 years, and which dictates a shift in normal weather patterns.
Minister of State (Aviation), Senator Hadi Sirika, in his executive summary during the presentation of the 2019 weather predictions by the Nigerian Meteorological Agency, ( NiMet), said weather and climate shape the way of life of a people and affect their socio-economic activities. This is evidently so as normal weather conditions are associated with good yield and positive economic impact.
However, with the onset of global warming, more than ever, climatic conditions have continued to alter the fabric of human existence, affecting both our social and economic well-being.
NiMet produced the 2019 edition of the Seasonal Rainfall Prediction, (SRP), in tandem with its duty to provide timely and reliable weather/climate information and services to all weather sensitive sectors of the nation's economy. Such information is used for strategic planning and for climate-smart decisions and practices which could bring about reduction of losses emanating from adverse weather, minimize disasters and maximize output.
Chief among the sectors are agriculture, water resources, environment, transportation, budget and planning, health, communication, power, construction and the tourism industry, etc.
This piece brings you the predictions presented by NiMet's Director General, Prof. Sani Abubakar Mashi as it affects some key sectors of the economy.
Agriculture
Farmers in the northern states, mostly the Sahel zones are advised not to plant early. This is because the country is likely to experience late onset of rains which will be more evident in the northern states. Early cessation in the northern parts of the country will lead to shorter length of growing season. Early provision and access to improved/drought resistant variety seeds are recommended. Governments at all levels are advised to embark on awareness and sensitization of farmers and other stakeholders on climate-smart agricultural practices such as on-farm water harvesting structures, soil and water conservation practices and land preservation. Farmers are also encouraged to make provision for irrigation water during the predicted periods of dry spell.
Livestock/Fishery
The warmer than normal temperatures predicted in February and April are expected to affect livestock in some parts of the country particularly the northern states where rainfall is not yet established.
Decrease in fodder production from dry land, increase in vector-borne diseases, internal parasite infestation and mortality rate is likely to increase during these months due to temperature fluctuations, shell quality and egg weight in layers may also be affected. The colder-than-normal daytime temperatures in March may affect day old chicks and increase feed conversion ratio in layers and broilers.
Spread of heat-related diseases is likely to as a result of the predicted warmer conditions in most parts of the country. Good veterinary practices for livestock-vaccination, fisheries and aquaculture management should be adhered to. Fish production is likely to be adversely affected as a result of warmer-than- normal conditions especially in the northern part of the country.
Power generation/distribution
Power generation, transmission and distribution can be affected by squally weather activities which usually announce the onset of the rainy season, some transmission poles could be uprooted by strong winds and also incessant storm of rain water could cause feeder tripping which leads to cuts in power supply. Power generation which is majorly hydroelectric could be affected by rainfall amounts, as its shortage can lead to lower generation.
Below normal to normal rainfall in most parts of the country including areas where the hydroelectric dams exist such as Kainji, Jebba and Shiroro implies that power generation is likely to be affected negatively in 2019. NiMet advised policy makers to develop alternative means of power generation to meet public demand.
Transmission Company of Nigeria, (TCN) and Distribution Companies (DISCOs) will do well to inspect all reservoirs used in power generation, transmission and distribution lines and other ancillary equipment susceptible to weather variability and take remedial measures to avert any negative impacts of the prediction. Use of renewable energy such as solar, gas turbine and windmills as alternatives to hydroelectricity generation is advised.
Water resources management
Predicted rainfall amount in 2019 SRP across the nation ranges between below to normal except for areas around parts of Adamawa, Kwara and Oyo states where above normal rainfall is expected. The outlook portrays dwindling potentials of water availability for diverse socio-economic activities across the nation. Integrated Water Resources Management, IWRM skills is recommended by water managers especially in areas that may have to contend with below normal rainfall conditions.
Areas around Sokoto, Katsina, Borno, Imo, Bayelsa, Enugu, Ekiti, Plateau, etc are predicted to have below normal rainfall. This is likely to create water shortfall negatively affecting availability of water required for domestic and industrial use, agricultural activities, ground water recharge, inland waterways transportation, etc.
It is needful to establish adequate irrigation facilities to mitigate the effects on agricultural activities and properly manage available water resource for domestic and industrial use.
Places predicted to have normal to above normal rainfall amounts such as parts of Kebbi, Jigawa, Benue, Ogun, Lagos, Edo, Kwara, Bauchi, Plateau and Nasarawa states will enjoy moderate to normal water availability for agricultural activities, fishing, reservoir recharge, hydropower generation etc. Proper dam management is recommended to aveet disastrous effects of flooding due to expected flows over such states.
Transportation
Inhibiting factors that cause reduction in horizontal visibility such as fog, mist and haze etc, which cause disruption in scheduled flights are expected. This will result in revenue losses for the aviation industry. Great caution should be exercised to receive clearance form the Air Traffic Controllers before take off/landing. Marked reduction in visibility capable of constituting hazards will be experienced as regards land transportation. NiMet's advice is that hazard preventive measures such as use of fog lights and adherence to traffic rules and speed limits should be obeyed. Rainstorms are likely to increase erosion on roadsides and and around bridge supports. Federal Roads Maintenance Agency, (FERMA) and relevant parastatals should ensure that adequate drainages are built and timely maintenance carried out.
Whereas during the harmattan, it is recommended that operators of the rail transport should deploy their fog lights to enable for clearer view resulting from reduction in visibility due to haze and therefore prevent accidents that may occur. Marine fog is also expected to cause poor visibility over the high sea resulting in disruption of marine transport activities. Operatiors are advised to cautious to avoid accidents.
Telecommunications
That a normal to below-normal rainfall is predicted in 2019, does not rule out the chances of strong winds and violent storms which could pull down telecom installations during the period of rainfall onset and cessation in the country especially in the South. People are advised to take the predictions serious and avoid places of such installations especially during bad weather. Telecom companies are advised to inspect, identify and correct defective installations to ensure safety before the rains start.
Health
In the first four months of 2019, warmer than normal temperatures coupled with harmattan dust are expected to pose serious health challenges relating to the human respiratory system. Asthma, meningitis, respiratory and sight allergies and cardiovascular diseases are likely to surge during this period.
In the periods of the year preceding the onset of the rains, severe weather events such as windstorms, rainstorms and sandstorms are likely to worsen conditions of an already polluted atmosphere and exposure to serious injuries due to falling telecom masts,electricity poles and trees. When the rains are fully established in the months of June, July, August and September, water related illnesses are likely to rise.
Public health practitioners and experts should sensitize the public on practices and preventive steps to curb the spread of water borne diseases such as diarrhea, cholera, typhoid and malaria.
Disaster management
High intense rainfall may occur in areas likely to have above normal rainfall during the season leading to slippery road surfaces, cause flight delays, reduce horizontal visibility apart from flooding that will likely occur. Wet spells and flash floods can occur in areas with likelihood of normal to below-normal rainfall. Emergency management agencies are advised to avail themselves of NiMet's SRP to avoid loss of lives destruction of property and infrastructure.
There is strong possibility of wildfire affecting places vulnerable to dry spells. Adequate mass sensitization measures are required to avoid practices that can trigger fire outbreaks.
Senator Sirika advised Millennium Development Agencies and the public to follow all the updates on the forecast s that will be released from NiMet in order to appropriately adjust to any observed changes in the predicted conditions.