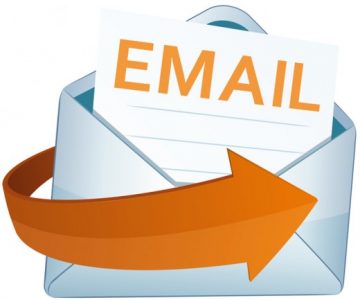 Tuesday Column By VICTORIA NGOZI IKEANO
vikeano@yahoo.co.uk | 08033077519
Sometime in December 2018 I wrote a piece titled, "Dealing with intriguing emails" wherein I stated that as a columnist/writer one receives unsolicited mails, not least of which are the familiar 419 letters. At the time the most common of those fraud related missives were by 'representatives' of so-called foreign banks requesting to transfer into your account a huge amount of money left idle in their coffers, by a deceased client who had no surviving relatives. I often ask them to donate such monies to charity or simply ignore them. Well, receipt of such mails has dwindled drastically; I only get them once in a blue moon, out of the blues you would say. What I do receive mostly now are 'business' proposals which on deeper examination are fake nonetheless. I reproduce herewith a sample.
From: Jeremaih Usenijeremaihuseni10@gmail.com Subject: North East Development Commission "We are contacting you due to our Client, The North East Development Commission (NEDC) here in Nigeria has a renewed mandate from the Government of Nigeria to solicit, evaluate and recommend reputable foreign companies to work as partners.
"New streams for supplies are now available and we would like your company/self to participate in the bulk supplies and contract activities here in the North East, Nigeria. Client; North East Development Commission (NEDC) have approved budget for the immediate procurement of personal protective equipment, ventilators, head thermometers, oxygenators, breathing masks, KN95 masks, disposable medical masks, isolation gowns and others in large quantity as client demand for immediate order.
"Kindly confirm your company interest in offering the logistics and supplying of the said products.
"Yours faithfully,
"Jeremiah Useni
"Procurement Agent
Comment
I should state that this mail was marked Attention, CEO/MD. Since I guess that the only place where they could have gotten my email address is from my column in the newspaper it follows that I am supposed to forward this to the oga patapata of the paper. How come they want to contract a publishing company for medical supplies? Oh well, it is not impossible because in Nigeria just about anybody may be given a contract for a specialized job. Thus an akara seller may win the contract to supply the Army with engineering materials and a carpenter to build an airport equipped with modern technology, etc. All they have to do I suppose, is to sub-let the contracts to specialists in those fields. I am told by this mail, that I can also, I participate in the contract. Am afraid am a poor pen pusher and do not own a company. But if it has to do with writing about the activities of the North East Development Commission, I fit the bill. "We are contacting you due to our client, The North East Development Commission (NEDC) here in Nigeria has a renewed mandate from the Government of Nigeria to solicit, evaluate and recommend reputable foreign companies to work as partners". This means they are writing from Nigeria and yet they are regarding a Nigerian –based publishing firm and my humble self with a patently Nigerian name as 'foreign' entities? Are they brainless? The name Jeremiah Useni I suppose is just to give them some air of credibility because it is not the retired General Jeremiah Useni from Plateau State that was famous during the Ibrahim Babangida regime. In any case this letter writing Jeremiah Useni spells his first name differently, detectable by people with keen eyes. This is a clear indication that that is not his true identity, for, who misspells his/her name? Only a dullard perhaps. The clearest indication that this is a fraudulent proposal is that it was written with a personal email address. All organizations, not least federal institutions as the North East Development Commission communicate with their official addresses, with their official letterheads and logos/symbols. This mail shows that fraudsters abound everywhere and can operate even in the name of new establishments as the NEDC.
Here is another sample from my inbox. This one is fromcharitable.organisation26@sapo.pt
"I previously sent you an email. Maybe my message was not delivered. Please you and your family should stay safe to avoid the onset of the corona virus pandemic. Well, my goal to contact you is that I have a project to work on which I want you to handle for me in your Country to assist the poor and needy. You can reach me via my private email address (nazarihajjaar56=at=gmail.com) so I can give you further details.
I await your response.
H.N.S."
Comment
On the surface this looks like a good proposal, a humanitarian project. On a second thought though, why ask me to contact you through a private, personal channel (email address) and not through the supposedly 'official' channel through which you reached me. This makes the intent suspicious. I replied through the official address for details of the project but am yet to get it. There was an attachment but I could not open it, it did not open and after several tries, I gave up on it.
I received a mail from yahoo titled, 'Important'. Quickly, I opened it, curious to see what important message yahoo has for me, whereupon I saw written in a box with a blue background, "Yahoo Account update Dear user". It went further, "We recommend that you verify and update your account within 48 hours to avoid de-activation. Update-Now Thanks for taking time to update your account." I was expected to click on 'Update now' to process the update. However, the background and message was so different to me. Messages from Yahoo usually come with graphics. Moreover, are those with yahoo account referred to as users or subscribers? Everything about this 'Yahoo' message looked so queer to me. So I took no action. Till this day, the account is still active, not de-activated, am still using it.
Away from fraudulent proposals, here are examples of some interesting business proposals I got over the weekend in my inbox. From a "Chinese friend", this one is titled 'when life is dull remember the original dream'. It read, "Hello, we are specialized in the production of rayon printing fabrics, clothing manufacturers. We deliver goods quickly and the price is favorable. If you are interested, you can send me the request. Looking forward to your reply. Best regards! Name: Zhao Guaying". Physical address and Wechat number in China was provided. Of course am not interested as I do not have the funds for such international business. But it looks interesting. Here is another. "Dear Friend, Good day! This is Lily from Xuzhou Glass Co., Ltd. We are manufacturer of glass bottles and glass jars. We also produce a lot of mason jars, we write this email is want to see if you have interest to buy empty honey jars from China. If you need we can send you our samples for your reference". They thereafter provided detailed explanation about their company including technical details. They also provided their physical address, company name, website and telephone number. Wonderful.
From the above, Chinese manufacturers are well aware of Nigeria's huge market and appear to be scrambling to have a share of it. However, I advice that they direct their solicitous letters to the Nigeria Chamber of Commerce, Industry, Mines and Agriculture (NACCIMA) and deal directly with them. That way they would get genuine, capable buyers and investors to patronize them.