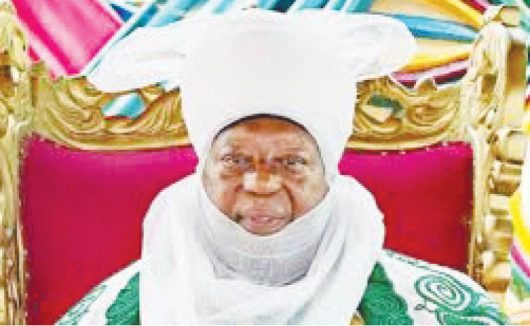 Monday Column by Emmanuel Yawe
royawe@yahoo.com | 08024565402
Emmanuel Yawe
In 1804, a revolution swept across the vast territory that was later known as the Sokoto Caliphate and later still Northern Nigeria.
Before this revolution, there was a kingdom known as the Zazzau Kingdom which predated 1000 years. With its headquarters in Zaria, it was ruled for over 700 years by Habe rulers beginning from Gunguma to Makau. Following the 1804 revolution, Islamic teaching was intensified and innovative administrative restructuring carried out, turning the Kingdom into an Emirate.
Under the new system, Mallam Musa was given authority as the flag bearer from Sokoto to administer the new Zazzau Emirate. He was assisted by other scholars viz: Mallam Yamusa Mallam Abdulkarim and Mallam Abdulssalam. These four scholars established the Fulani administration in Zauzzau and gave birth to the four ruling houses (dynasties) that have provided the Emirs that have ruled Zauzzau from 1804 up to date.
The revolutionary changes paved the way for further administrative changes that have been witnessed not only in the emirate but in Northern Nigeria and Nigeria in general. In 1900, the British overpowered the victorious Fulani revolutionaries and declared all areas overrun by the revolutionaries and even beyond the Northern Protectorate. Kaduna, located within Zaria Emirate was designated the capital of the Protectorate in 1904. Thus begun the rapid political, economic, educational and agricultural transformation of Zauzzau. With the coming of colonial rule, the immigrant population of the town increased at a fast pace giving rise to cross cultural interaction thus giving Zaria Emirate a cosmopolitan status.
Originally, Zaria itself was named after the younger sister of the famous Queen Amina who conquered and annexed most of the important Hausa states. Her conquered territories extended to have borders with current Katsina, Kano, Zamfara, Bauchi and Plateau States. Initially, the capital was at Turuntu but was moved to Kufena and eventually to present day Zaria City, its current location.
These changes have given Zaria a peculiar identity – a traditional outlook with a cosmopolitan population. This is because many ethnic groups in Nigeria and neighboring West African Countries have moved in.
The year 1904 turned out to be a new dawn in the history of Kaduna and Zaria Emirate because that was the year it was named the headquarters of the Northern Protectorate as well as the headquarters of the West African frontier force. These new changes brought in a fresh influx of skilled immigrants and numerous military and paramilitary establishments, educational institutions, industries, trading and commercial activities. The Ahmadu Bello University Zaria, Nigerian College of Aviation Technology, Zaria, Nigerian Institute of Transport Technology, Ahmadu Bello University Teaching Hospital, NNPC Refinery Kaduna, Nigerian Defence Academy Kaduna, 1st Mechanised Division NA headquarters Kaduna, DICON headquarters Kaduna, Armed Forces Command and Staff College Jaji, Kaduna and many others.
Kaduna has also moved on with the administrative changes experienced in Nigeria sense independence. It became the headquarters of North Central State in 1967 when new states were created and capital of Kaduna state in 1976 with yet another states creation exercise of that year. Kaduna has continued to grow from strength to strength as the center of unity of the whole nation. Serving and retired civil servants, both federal and states, retired and serving military, paramilitary, retired and serving politicians all have investments in Kaduna. Kaduna is thus not a confluence only to the northern states but a gateway from the southern parts of the country to the north.
Since 1975, the responsibility of steering the traditional affairs and institutions of this fast changing domain has been the turf of Alhaji Shehu Idris following his ascension to the throne of Emir of Zaria. Before his elevation to that office, he had served the state in the Zaria Native Authority (1961-1962), Ministry of Local Government as Secretary Zaria Local Government (1963-1964), as Liaison officer between Government al Authority and Local Government and Local Authority Council (1973-1975), Private Secretary to the late Emir of Zauzzau – Alhaji Muhammed Aminu (1962-1963 and 1973-1975). He was also the Danmadamin Zauzzau and District head Zaria/Kawaye 1973-1975.
This rich background gave him the required experience to achieve exemplary targets as the Emir of Zauzzau. His high achievements have led to additional recognition and appointments such as the first chairman of the Kaduna State Broadcasting Corporation in 1978, a director of the UAC of Nigeria PLC in 1980 and that of the NTC in 1983. He has also been made a Fellow of the Chattered Institute of Transport London (FCIT) in 1993.
As early as 1979, he was awarded a medal as a Commander of the Federal Republic (CFR) by the Federal Government. Since 1986, he has been a member of the National Traditional Rulers and Leaders of Thought, Chairman Kaduna State Council of Chiefs from 1987 to date as well as a member, National Traditional Rulers Forum since 1996 and member Joint Traditional Rulers and Consultative Committee of Eminent Personalities in Nigeria on Foreign Affairs since 1996.
Other national assignments entrusted to him has been membership of Nigeria Inter-religious Council (NIRECT), Northern Traditional Rulers Council (NTRC) and National Council of Traditional Rulers of Nigeria (NCTRN).
These achievements were acknowledged by no less a personality than President Muhammed Buhari who described the Emir as a "patriotic, honest and peace loving leader worthy of emulation."
He stated this in a message he sent at the 45th anniversary celebration of the Emir on the throne of Zazzau emirate held at his place in Zaria City last Saturday 8th February 2020.
Represented by Hon. Minister of Environment, Alhaji Mohammed Mahood Abubakar the President said in the last 45 years, Zazzau Emirate has developed rapidly in the area of education, infrastructure and farming activities.
President Buhari said Emir Idris' leadership qualities have given him the opportunity to serve Nigeria at various capacities, which make the country very proud of him as a leader .
The Emir has thus not only served well; for sitting on the throne for 45 years, he has also served longest.