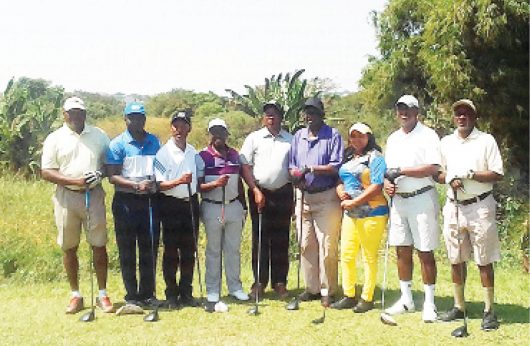 By Albert Akota
The Secretary to the Government of the Federation (SGF), Boss Mustapha has graciously agreed to tee off the  FCT Presidential Golf Tournament at the IBB golf and country club on 2nd of February 2019 in Abuja.
Confirming this yesterday in exclusive interview in Abuja, the 2nd vice chairman FCT golf association and the chairman media and publicity, Mr Clinton Agbor Ayuk said that the aim of the championship is to make golf become a household name in the FCT which is one of the mandates given to them during their inauguration as board members of the FCT golf association.
He noted that over 250 golfers from within and outside the shores of the country have indicated interest to be part of the tournament.
It is understood that the chairman of the association, Mr Oladipo Mohammad has established contact with golf developers to develop the game of golf in the FCT.
According to the board member, side attractions to feature in the championship include gift items to be presented to participants at the end of the event adding that no price money will be attached to those playing from the amateur level.
The trophy will be dedicated to the president of the Federal Republic of Nigeria, President Muhammadu Buhari for his contribution to the development of sports in the country.
Also expected to participate in the tournament are the Golf Class Society, such as Golf Course Ikoye, Lagos; Gold Course Calabar, Cross River; Otukpo Golf Club and all lovers of golf across the country.
Aside the SGF, other top dignitaries to grace the tournament include seven governors, the minister of the Federal Capital Territory and his Permanent Secretary as well as the FCT Directing Sports and the fourth estate of the realm, the media.
The FCT presidential Golf Tournament will kickoff on 2nd February, 2019 with some corporate bodies declaring their interest to partner with association.